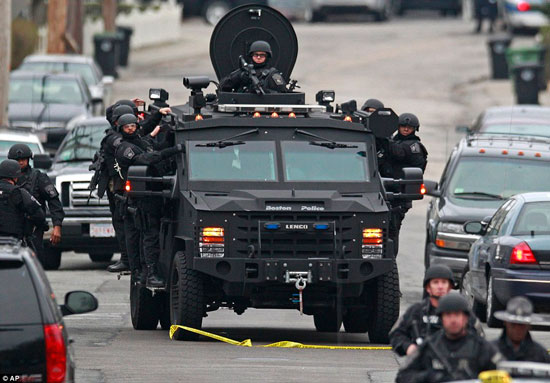 America is at that awkward stage. It's too late to work within the system, but too early to shoot the bastards.

Claire Wolfe, 101 Things to Do 'Til the Revolution (1996)
I had a very memorable and thought-provoking passenger a while back that I never wrote about because while I found him fascinating, he seemed a little too political for what was always intended to be a fun blog to read and some cheap therapy for your humble driver and writer. But in light of all the scandals that have erupted lately and the EpicClusterSharknadoFuck that is ObamaCare, I have been thinking about a few things he said to me, so I'm going to commit them to paper (or pixels), if only for my own reading. So if you just want to read about moron drunks and belligerent whores, skip this post…
But if you are interested in catching up on current events that just might personally affect you soon, please read on…
It was June of 2012, when I got a call to pick up a gentleman at a resort hotel at around 4 AM going to the airport. I was a little surprised to see "Mr. Wheeler" waiting for me in front of the lobby, five minutes early, standing by his suitcase. Generally, people keep me waiting on these calls, still half asleep, late coming down, trying to get checked out, dicking around with their luggage and what not.
He was in his late 50's or early 60's, fit, wearing a navy blazer and was obviously a business traveller, but he also had a certain posture and demeanor that made me think he was ex-military. We load up his luggage and hit the road, and I am chatting with him as we are heading to the airport. I ask what kind of work he does, and he says he is in "executive security". I said, "Oooh, that sounds interesting… you mean like bodyguard work?"
He says, "Something like that… executive protection, security systems, personnel screening, entry/egress control, things like that. It sounds much more interesting than it really is… I spend a lot of time shuffling paper around and reading emails."
I said, "You have the bearing of a military man… am I correct?"
"Yes, Sir… 22 years in the Marine Corps." I thanked him for his service, something I always do when I encounter a member of our armed services. My standard line is, "Thank you for your service. I think you should hear that every damned day for the rest of your life, and your first beer should be free anywhere you go."
So we are chatting on the drive, and the story on the radio is Eric Holder being held in contempt of Congress over the Fast and Furious fiasco. I said, "Can you believe that shit? This asshole intentionally sends guns to Mexican drug gangs that will no doubt end up killing thousands of people, and then he lies and stonewalls the Congress? How is this deceitful douchebag not in shackles and an orange jumpsuit? And more to the point, how does someone like this ever ascend to the office of Attorney General?"
"He's part of the Clinton machine… he knows low people in high places. He came up under Janet Reno… you know who that is, right?"
"Oh, yes, I know… the crazy dyke that gave the order to burn down the Branch Davidians in Waco. But what I don't get is how they ever thought they could pull this shit off… people aren't THAT stupid. If you say you are tracking guns, although you have no actual means of tracking the guns, that makes you look both dishonest AND moronic, and your cover story doesn't make any sense. This didn't have anything to do with illegal gun sales… any idiot can see that. So what was the REAL plan here?"
Mr. Wheeler says, "Have you ever heard of Occam's Razor?"
I said, "Yeah, I know it… the most obvious answer is almost always correct… but I don't think we need an instrument that sharp. I think Occam's Rubber Spatula would seem to indicate that this is a push to vilify guns and gun owners here in America, as a pretense to drive stricter gun control.
Obama was just on TV not too long ago with the President of Mexico, saying that American guns were responsible for the violence in Mexico, and now American weapons are showing up at crime scenes. It seems to me that an organization with the money and resources of an international drug cartel certainly knows where to pick up weapons, even if all American sources dried up completely. I assume they could go south of the border to Central America and get all the M4's and AK's they want… most likely full-auto… am I correct?"
Mr Wheeler replied, "There is certainly no shortage of guns and corruption in Central America. If you have the means to smuggle a ton of cocaine, you can probably smuggle a ton of guns, too. But this was easier… the Justice Department and the ATF made the contacts and set up the networks, told the gun shops to cooperate, so all the Mexicans had to do was send in a straw buyer, make the purchase, and move the weapons south of the border."
I said, "These people aren't very smart… there are something like 300 million guns in America, and they have a robust shelf life. Even if all gun manufacturing stopped tomorrow, there would still be an abundance of guns in America for decades. The only way to disarm Americans is mass confiscation, and I feel pretty certain that would spark a civil war. I know several gun owners that would rather fight than give up their guns."
Mr. Wheeler said, "Oh, I know dozens… perhaps hundreds that feel the same way. I really don't think confiscation is something you need to worry about, because it will never work. There are simply too many of them, and too many people have guns that there is no record of. A confiscation program would only piss off the most dangerous people in America… the people who would shoot back. You are correct, a mass confiscation would provoke a civil war."
I said, "Well, you are a military man… what would that look like?"
Wheeler said, "Well, it wouldn't look like the first Civil War… no lines of men standing in ranks and shooting across a field at each other, no "North and South" or sharply defined state lines for friendly and enemy territories, at least, not in the beginning. No, it would look more like Iraq or Afghanistan, with house to house fighting, IED's, snipers, small factions and independent militias operating on their own, refugees streaming away from battle zones in all directions…"
"But the first question to ask is who would the combatants be? I mean, the Army isn't going to just roll out onto the street in tanks on day one, so my guess is that it would start out as a police action, with Federal agencies like ATF and FBI taking the lead, supported by local law enforcement.
But once people start shooting back, they would have to ratchet things up, do things like institute curfews and roadblocks, and they would eventually try to press the various state Guard units into service.
That's where it all goes squirrelly, because both local law enforcement and the Guard will be riddled with people who support gun rights, regardless of what laws the politicians pass, and they won't be crazy about having to police, and maybe even fight against, their own people. The Governors may well object to the state Guard units being activated and may not wish to cooperate…"
"And it is not clear to me how many LEO and Guardsmen would remain loyal to the government and how many would join the "rebellion". My guess is that both sides would be riddled with defections, informants, and spies.
But what if, say, the Gulf states like Texas, Alabama, Louisiana, Mississippi, Georgia, and Florida secede, and they take control of all military bases and equipment, and you suddenly have gone from an insurgency with rifles to a breakaway nation, or maybe several breakaway nations, armed with fighter jets, drones, tanks, and a navy? Whoo, buddy… now all bets are off… kiss posse comitatus goodbye. This would be the ugliest thing this country has ever seen…"
I asked him several "what if" questions and let him riff on them… I just let him talk and wargame out the Second Civil War, there in the back seat of my car as we drove to the airport, and he painted a picture of horrific death and destruction.
Once this conflict started, even the best-case scenarios he described sounded truly grim. He seemed to believe that civilian casualties would be extremely high, given how much fighting would centered in and around large cities, and that food would be used as a weapon, causing famine and starvation on a terrifying scale.
Booby traps, IED's, rampant bombings, drone strikes, snipers, local-level assassinations, mortars and shelling, death squads (both government and rebel), reprisal killings, torture… it sounded more like the Middle East than middle America.
Wheeler got quiet for a few moments, and then he said something that I will never, ever forget.
"These people are playing with matches… I don't think they understand the scope and scale of the wildfire they are flirting with. They are fucking around with a civil war that could last a decade and cause millions of deaths… and the sad truth is that 95% of the problems we have in this country could be solved tomorrow, by noon… simply by dragging 100 people out in the street and shooting them in the fucking head."
And lemme tell ya, he had the list… he rattled off 25 or 30 names of well-known, prominent politicians, mostly Democrats, but a few Republicans, several members of the current Cabinet, a couple of Obama's "czars", a couple of figures from the Bush administration and the Republican establishment, several media company executives and on-camera newscasters, reporters, and pundits, a couple of people who are active in leftist politics but not in elected office… he had obviously thought about this to some degree already.
I was struck by his cold, detached, matter-of-fact tone. I said, "Dude… that's more French Revolution than American Revolution. Do you really think that is the way to go?"
Wheeler said, "I believe in efficiency and economy of action. You wouldn't trade one hundred of those criminal bastards for ten million of your fellow Americans?"
I don't remember if I actually answered out loud, but in my my head, the answer was, "Yeah, I probably would…"

The Founding Fathers wouldn't have put up with any of this shit. The Founders started blowing people's heads off because the government put a tax on their breakfast beverage… and it wasn't even coffee. Can you imagine how batshit those guys would have been on a double espresso?

Dennis Miller
This conversation with Mr. Wheeler took place long before we learned of the IRS scandal, the NSA scandal, the litany of lies associated with the rollout of ObamaCare, the AP/Fox snooping, the executive overreach of the Obama administration, and all the other sundry and everyday lies and corruption of what passes today for a "representative republic".
So as I think about all the horrible shit the government is doing today, I can't help but think about the Founders, and what they would think about current events and the state of the republic they left to their heirs. I make no claim to be a historian or a scholar, but I have only personally met a handful of people that have read more history than me.
History, particularly American history, was always my favorite class in school, along with American and English Literature. I've read the Declaration of Independence many, many times, and I can't help but notice that the indictments of the Declaration seem eerily familiar today.
Many people reading this probably haven't read the Declaration since high school, if they ever really read it at all, so indulge me… go ahead and read this next section out loud, and listen to the reasons the Founders felt it necessary to defy their government, load their guns, and take on the most powerful military on the planet.
Such has been the patient sufferance of these Colonies; and such is now the necessity which constrains them to alter their former Systems of Government. The history of the present King of Great Britain is a history of repeated injuries and usurpations, all having in direct object the establishment of an absolute Tyranny over these States. To prove this, let Facts be submitted to a candid world.
He has refused his Assent to Laws, the most wholesome and necessary for the public good.
He has forbidden his Governors to pass Laws of immediate and pressing importance, unless suspended in their operation till his Assent should be obtained; and when so suspended, he has utterly neglected to attend to them.
He has refused to pass other Laws for the accommodation of large districts of people, unless those people would relinquish the right of Representation in the Legislature, a right inestimable to them and formidable to tyrants only.
He has called together legislative bodies at places unusual, uncomfortable, and distant from the depository of their Public Records, for the sole purpose of fatiguing them into compliance with his measures.
He has dissolved Representative Houses repeatedly, for opposing with manly firmness of his invasions on the rights of the people.
He has refused for a long time, after such dissolutions, to cause others to be elected, whereby the Legislative Powers, incapable of Annihilation, have returned to the People at large for their exercise; the State remaining in the mean time exposed to all the dangers of invasion from without, and convulsions within.
He has endeavoured to prevent the population of these States; for that purpose obstructing the Laws for Naturalization of Foreigners; refusing to pass others to encourage their migrations hither, and raising the conditions of new Appropriations of Lands.
He has obstructed the Administration of Justice by refusing his Assent to Laws for establishing Judiciary Powers.
He has made Judges dependent on his Will alone for the tenure of their offices, and the amount and payment of their salaries.
He has erected a multitude of New Offices, and sent hither swarms of Officers to harass our people and eat out their substance.
He has kept among us, in times of peace, Standing Armies without the Consent of our legislatures.
He has affected to render the Military independent of and superior to the Civil Power.
He has combined with others to subject us to a jurisdiction foreign to our constitution, and unacknowledged by our laws; giving his Assent to their Acts of pretended Legislation:
For quartering large bodies of armed troops among us:
For protecting them, by a mock Trial from punishment for any Murders which they should commit on the Inhabitants of these States:
For cutting off our Trade with all parts of the world:
For imposing Taxes on us without our Consent:
For depriving us in many cases, of the benefit of Trial by Jury:
For transporting us beyond Seas to be tried for pretended offences:
For abolishing the free System of English Laws in a neighbouring Province, establishing therein an Arbitrary government, and enlarging its Boundaries so as to render it at once an example and fit instrument for introducing the same absolute rule into these Colonies
For taking away our Charters, abolishing our most valuable Laws and altering fundamentally the Forms of our Governments:
For suspending our own Legislatures, and declaring themselves invested with power to legislate for us in all cases whatsoever.
He has abdicated Government here, by declaring us out of his Protection and waging War against us.
He has plundered our seas, ravaged our coasts, burnt our towns, and destroyed the lives of our people.
He is at this time transporting large Armies of foreign Mercenaries to compleat the works of death, desolation, and tyranny, already begun with circumstances of Cruelty & Perfidy scarcely paralleled in the most barbarous ages, and totally unworthy the Head of a civilized nation.
He has constrained our fellow Citizens taken Captive on the high Seas to bear Arms against their Country, to become the executioners of their friends and Brethren, or to fall themselves by their Hands.
He has excited domestic insurrections amongst us, and has endeavoured to bring on the inhabitants of our frontiers, the merciless Indian Savages whose known rule of warfare, is an undistinguished destruction of all ages, sexes and conditions.
In every stage of these Oppressions We have Petitioned for Redress in the most humble terms: Our repeated Petitions have been answered only by repeated injury. A Prince, whose character is thus marked by every act which may define a Tyrant, is unfit to be the ruler of a free people.
So in the context of the early 1770's, what would the Founders think about the government secretly and illegally trafficking thousands of military-grade arms to criminals, brigands, and pirates, knowing full well that those criminals will kill thousands of innocent people with said arms, as a ploy to disarm their own citizenry… and when caught red-handed in this criminal and despicable act, the governmental appointee responsible for executing this disgraceful policy lies, dissembles, and stonewalls, and suffers no sanction or penalty?
What would they think of the government reading, and oftentimes copying and warehousing, every single letter of their correspondence, their diaries, their conversations, their most private and intimate of communications?
What would they think of government agents standing on rooftops and street corners, monitoring and documenting the comings and goings of every citizen every day of his life, whom they speak with and associate with, and what they purchase and from whom?
What would they think about their government spying on journalists, town criers, and pamphleteers, and swearing out false oaths to judges to have them surveilled?
What would they think about government tax agents given specific orders to harass, intimidate, penalize, and obstruct any person who speaks for peaceful, legislative reform of the government or is critical of the government, even demanding that they document the content of their prayers?
What would they think about a government that routinely ignores laws already on the books solely for material and political gain, a government that creates punitive laws through specious methods, and then exempts themselves from being subject to those laws, and when their agents, officials, and appointees are caught in serious crimes and malfeasance, they are simply reassigned and protected by the government, never to face trial or pay any penalty for their acts or the harm they inflict on ordinary citizens?
I'll tell you what I believe… I believe the shooting would have already started. It's not that I want something terrible to happen, it's that I am positively astonished that something terrible hasn't already happened.
The Founders set out to create a limited government. They did not create a Constitution that spelled out what the government may not do, they created a Constitution that detailed exactly and precisely what the federal government MAY do, and nothing more.
This far, and no further. All other powers were specifically and deliberately left to the individual states, and to the people themselves. The Bill of Rights was added at the insistence of several of the Founders to protect the individual citizen from future tyranny and avaricious government.
Yet today, our government has no compunctions about monitoring all my communications, tracking my movements, deterring my business success with punitive taxes and onerous regulations, accessing my banking records, compelling my participation in an ill-conceived healthcare system that will most assuredly give me substandard care and higher prices and may violate my personal wants and perhaps even my religious beliefs, and regulating almost every aspect of my day-to-day life, right down to the type of the car that I may drive, the lightbulbs I am allowed to buy, and the kind of toilet I am permitted to shit in.
And thanks to the NDAA, if my government deems me to be a terrorist, I can be black-bagged and zip-tied, arrested without warrant or charge, held incommunicado without legal representation indefinitely, and perhaps even tried by a military tribunal in secret and summarily executed.
So tell me again… just what are the limits of my so-called limited government?
I feel like I have been ripped off. I recognized at a very young age that I had won the lottery; of all the millions upon millions of people born on this planet the same year as I was, only a small segment of them were lucky enough to be born Americans, and now, a small group of lying and avaricious politicians and leftist activists have stolen my birthright.
All I want is the government that I was promised by my ninth grade civics teacher… a government of laws, not of men, a government with checks and balances, lawfully enforced to restrain and contain the government from infringing on the rights of populace.
But all of this has been swept aside in my lifetime; now criminals like Eric Holder and Charlie Rangel and Al Sharpton and Lois Lerner and Jon Corzine suffer no sanction or consequence for openly and nakedly breaking the law. They are now part of a protected class, when 250 years ago, they would have been lucky to only have suffered being tarred and feathered.
I would be content with an ordinary and ultimately forgettable life. I've strived for excellence from a young age, but never been consumed with the pursuit of wealth, fame, or power. I would be satisfied with enough money to take care of my family, to send my progeny to college, to live in modest comfort and to enjoy a few vacations and indulgences here and there, and to leave my children with a better life than I had. I am a simple man with simple needs. I would like to die in my bed at the age of 106, surrounded by my children, grandchildren, and my 22 year old second wife, with a couple of old guns in the closet, now rusty and dusty from disuse.
But I don't think that is going to happen. I truly believe, deep in my heart, that I am going to need those guns before I die, and not for a burglar.
I see only two paths for America today. First, some miracle will happen in which a couple hundred constitutionalists like Ted Cruz and Mike Lee and Trey Gowdy will be elected to the House and Senate over the next few election cycles, and something resembling the Founder's republic will be restored, but given the current climate of relentless progressivism, massive bureaucracy, government dependence, and voter ignorance, that seems like a very remote possibility.
The second path is that complacency, ignorance, and indifference will allow more progressives and communists to be elected, the federal government will continue to grow and amass power unchecked, and one day very soon, we will we will witness the birth of a police state that will make the Gestapo, the KGB, and the Stasi look like pikers and dilettantes.
Hell, the argument could be made that the police state is already here. I read an article not long ago about the Stasi Museum in Berlin that described the files that the East German secret police accumulated over the course of forty-five years, and it is nothing less than staggering.
Imagine a shelf, 65 miles long, crammed with file folders full of photos and detailed handwritten and typed notes about almost every citizen of East Germany. I'm not really up to speed about the state-of-the-art data storage devices of today and what they are able to store, but I would bet that entire 65 mile shelf of paper and photographs would today fit in a metal and plastic box about the size of a standard four-drawer file cabinet.
But if I am wrong about that, no need to worry; your government is building a 1.5 MILLION square foot storage facility in Utah to hold all your vital information.