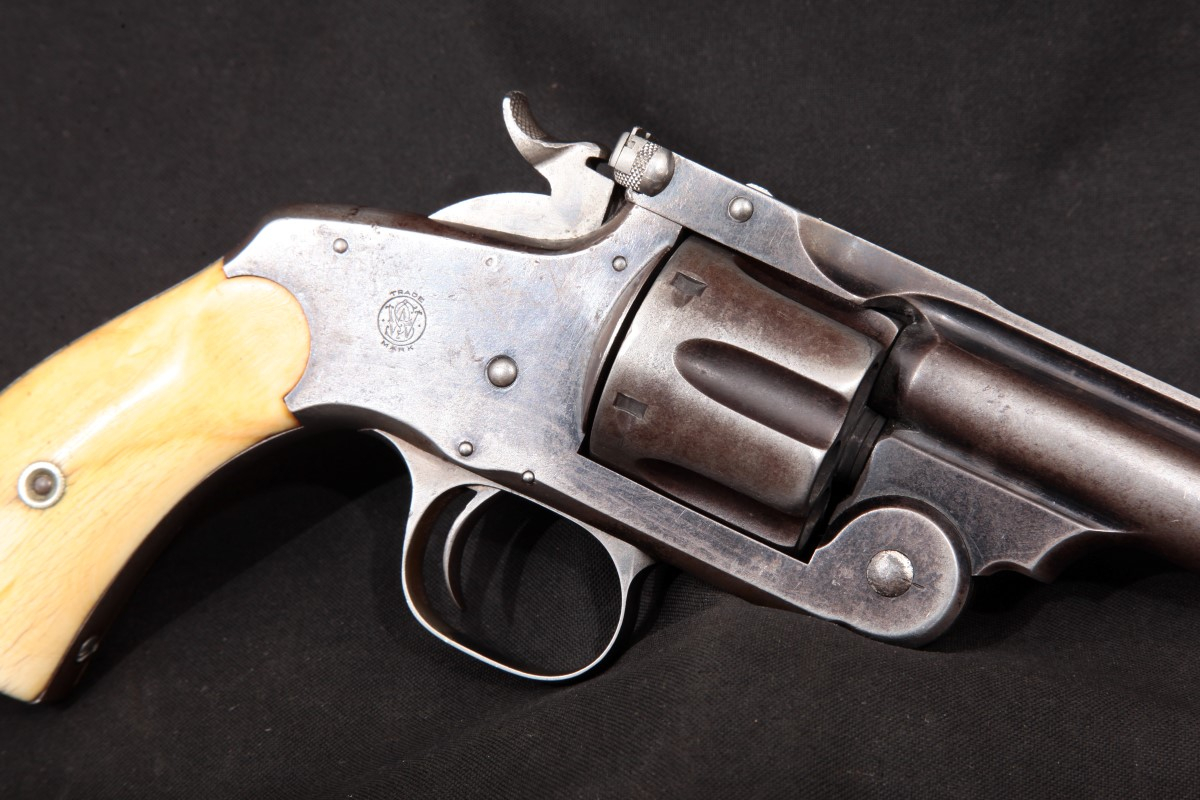 The New Model Number Three is considered by many to be the best single action revolver S&W ever built. Its dominance at target shooting matches is said to have led Colt to design and produce the Bisley.
***Annie Oakley, Bob Ford and Teddy Roosevelt are all reputed to have owned S&W New Model #3 revolvers.***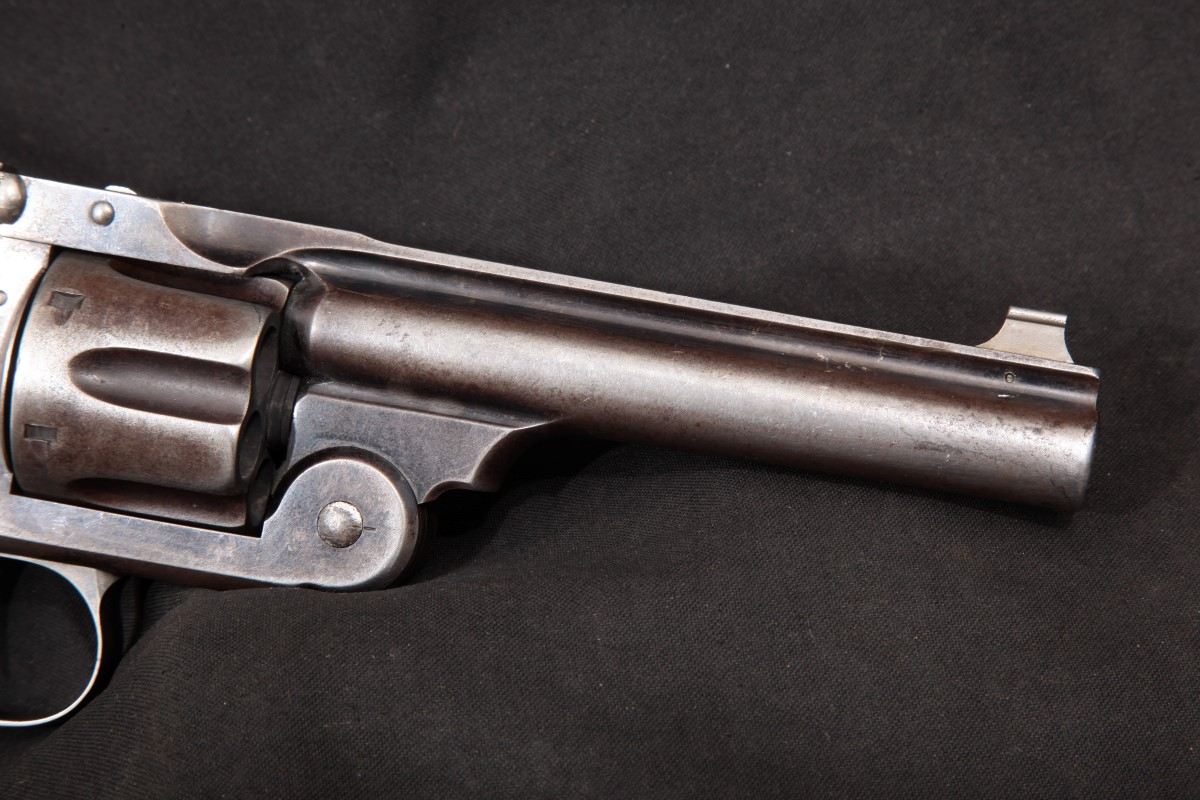 Those Bone Grips look mighty good on this old Timer!