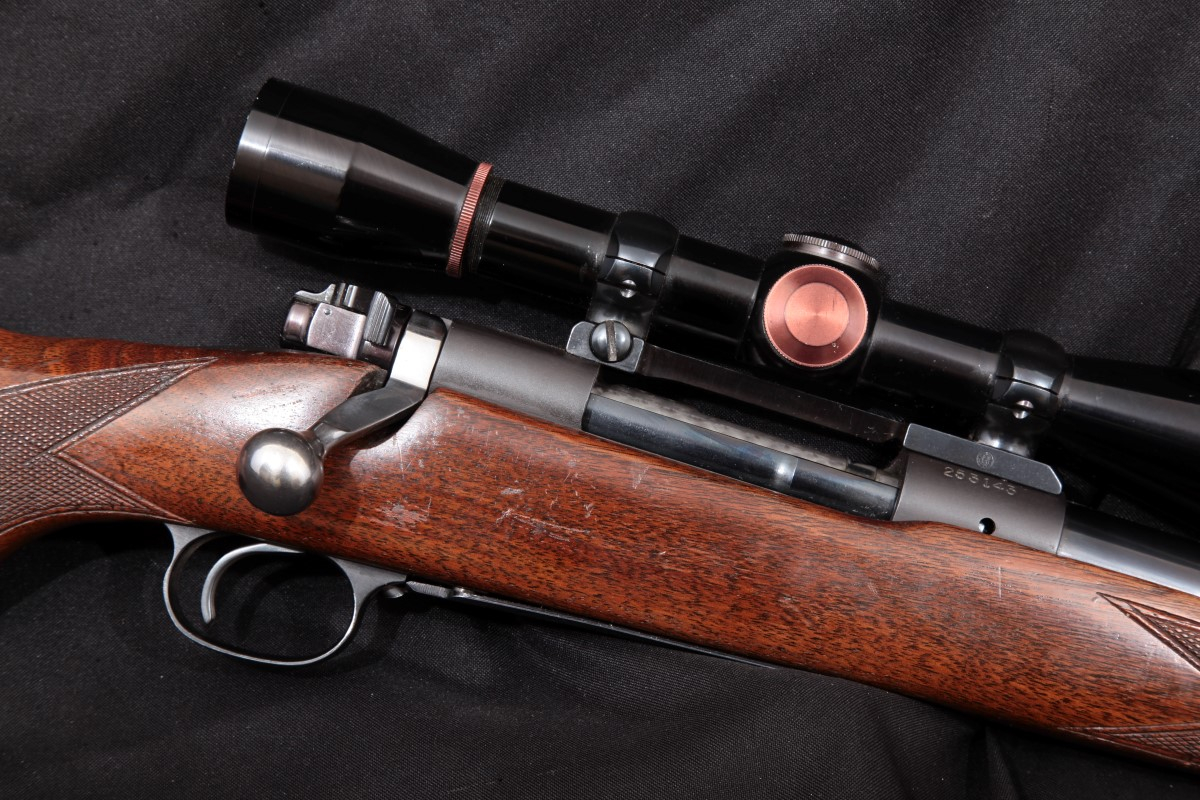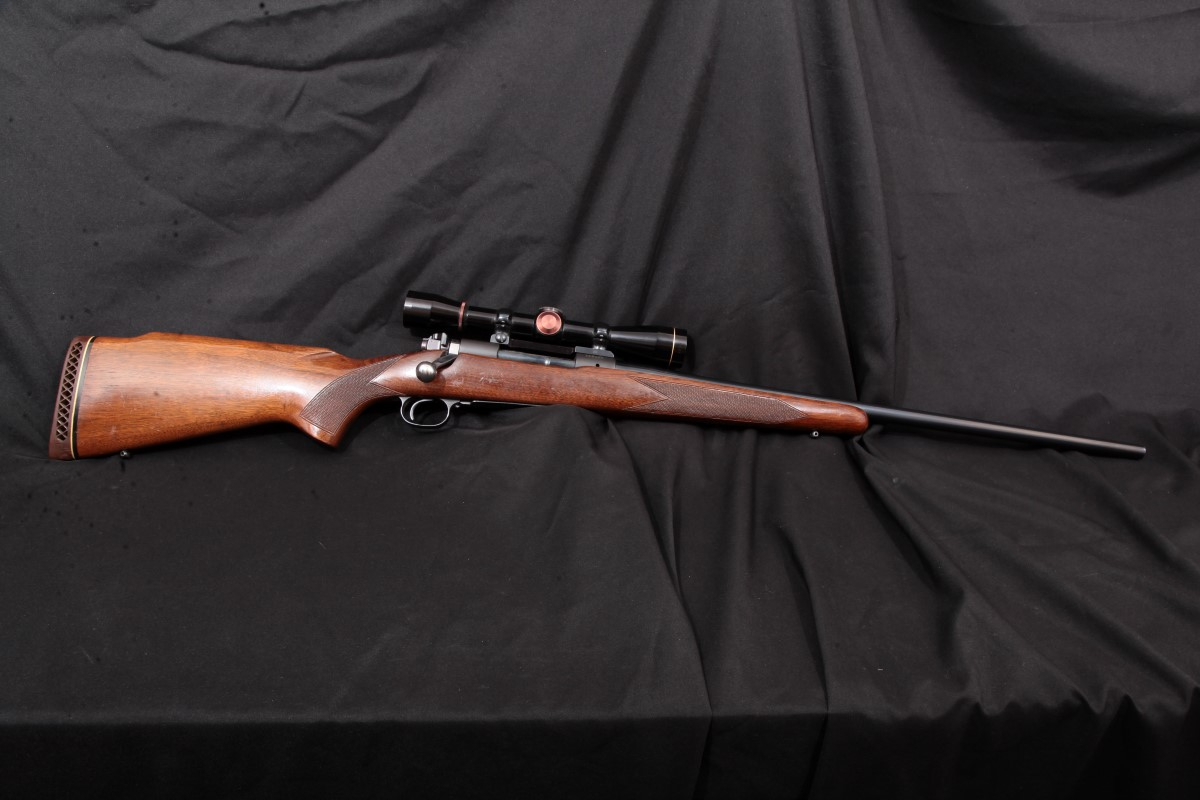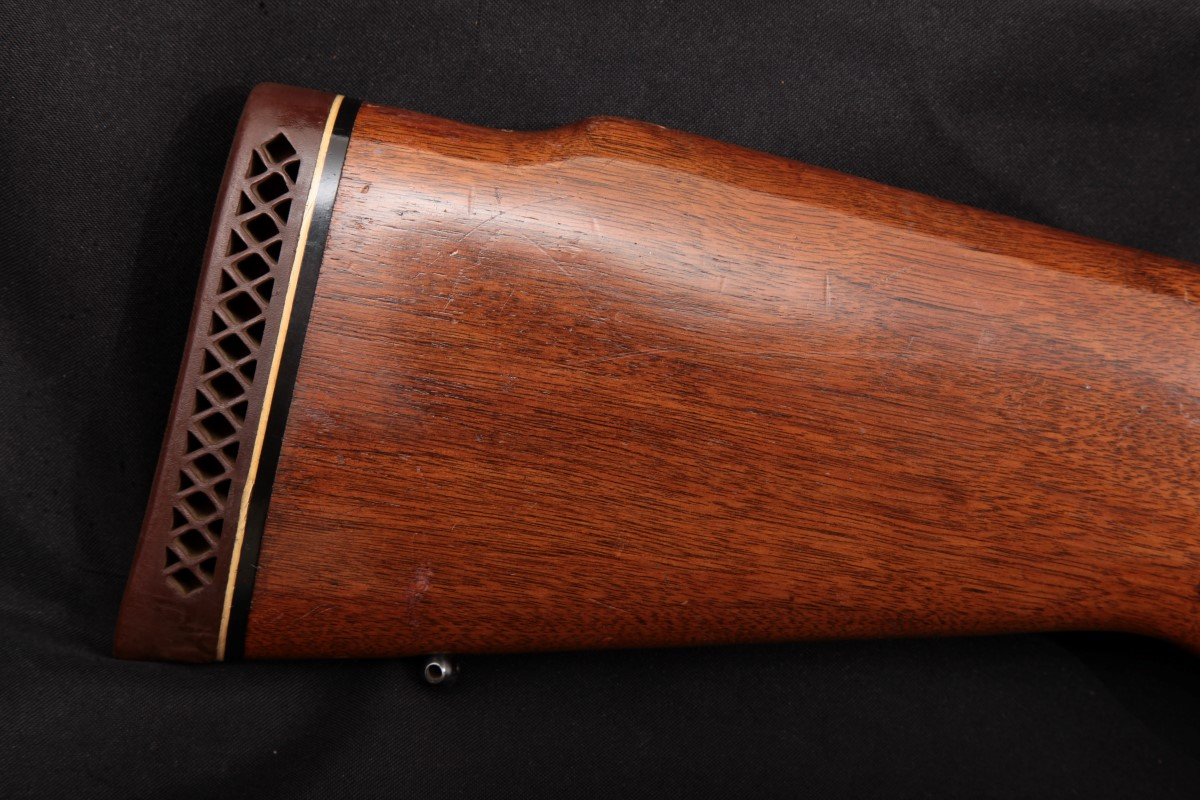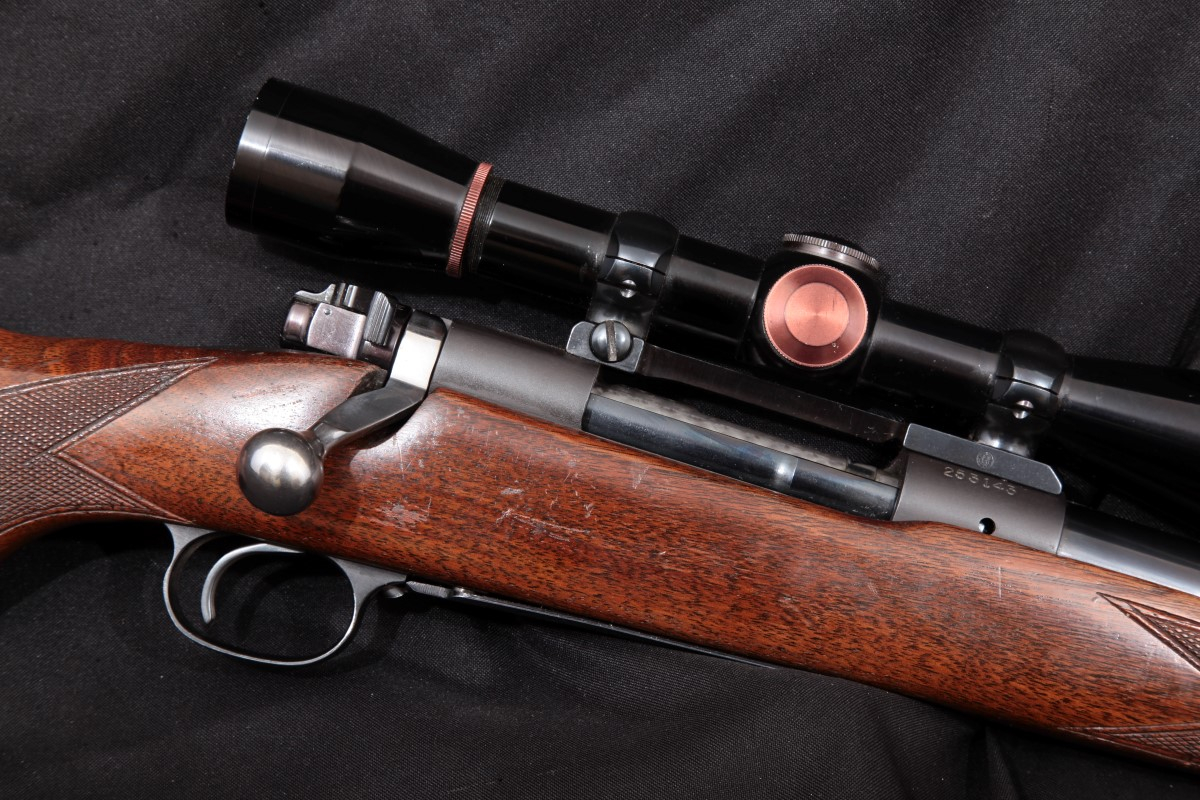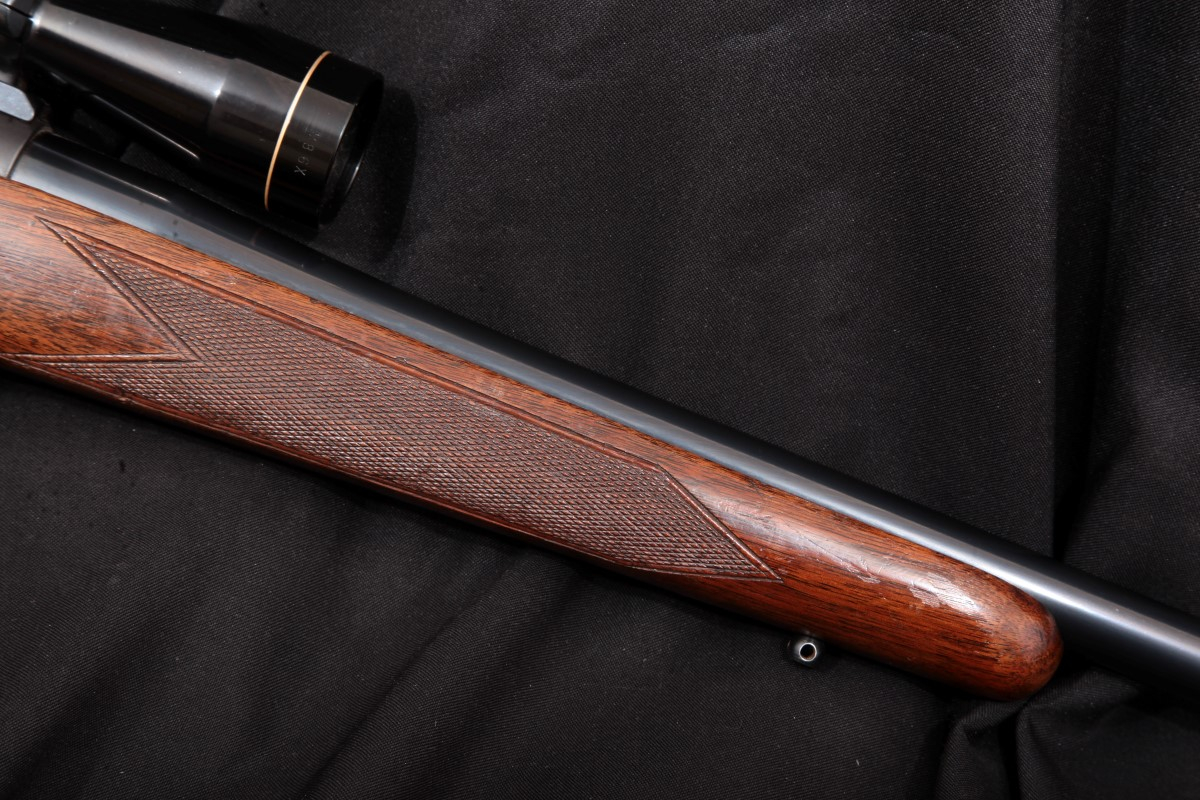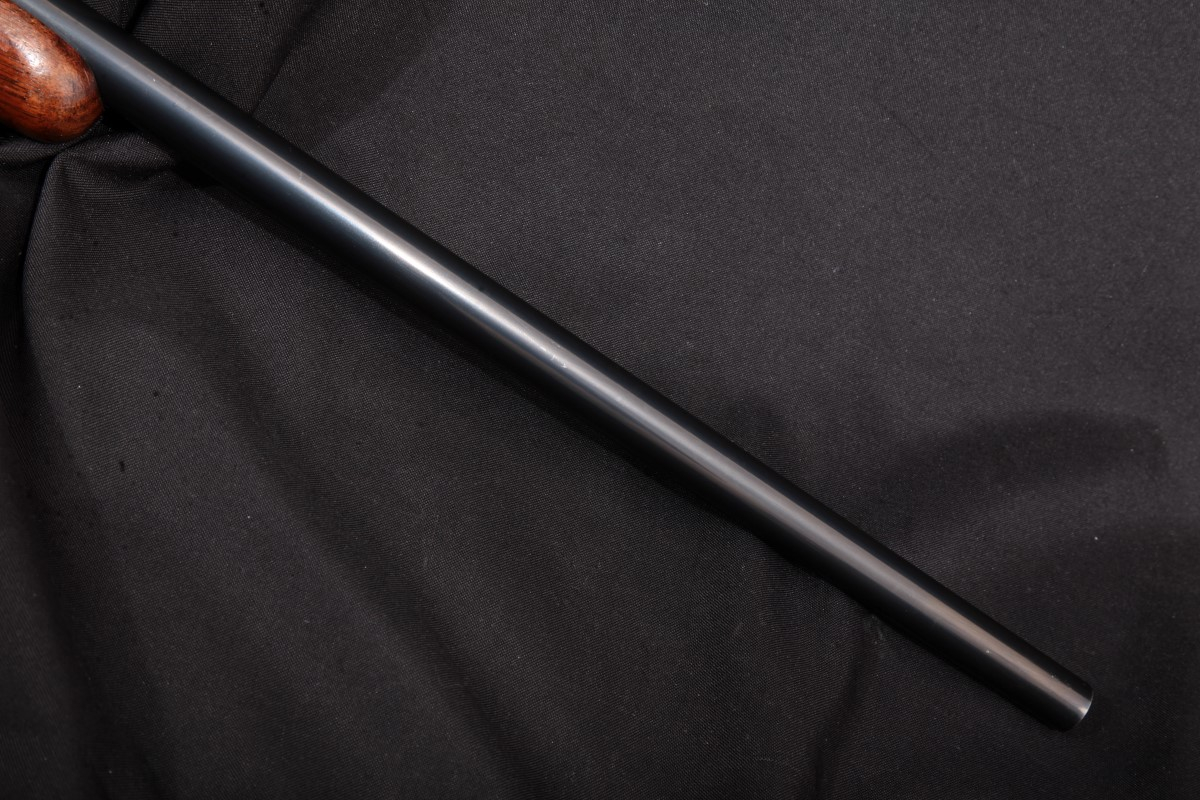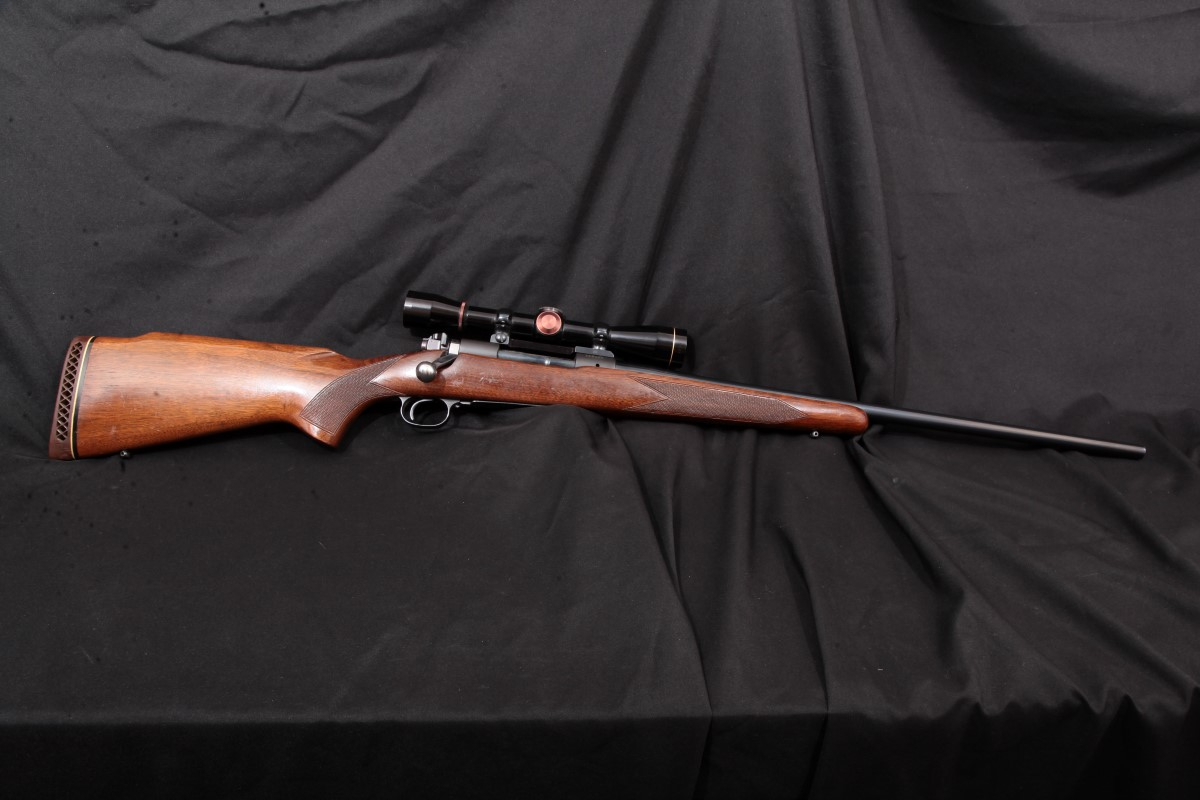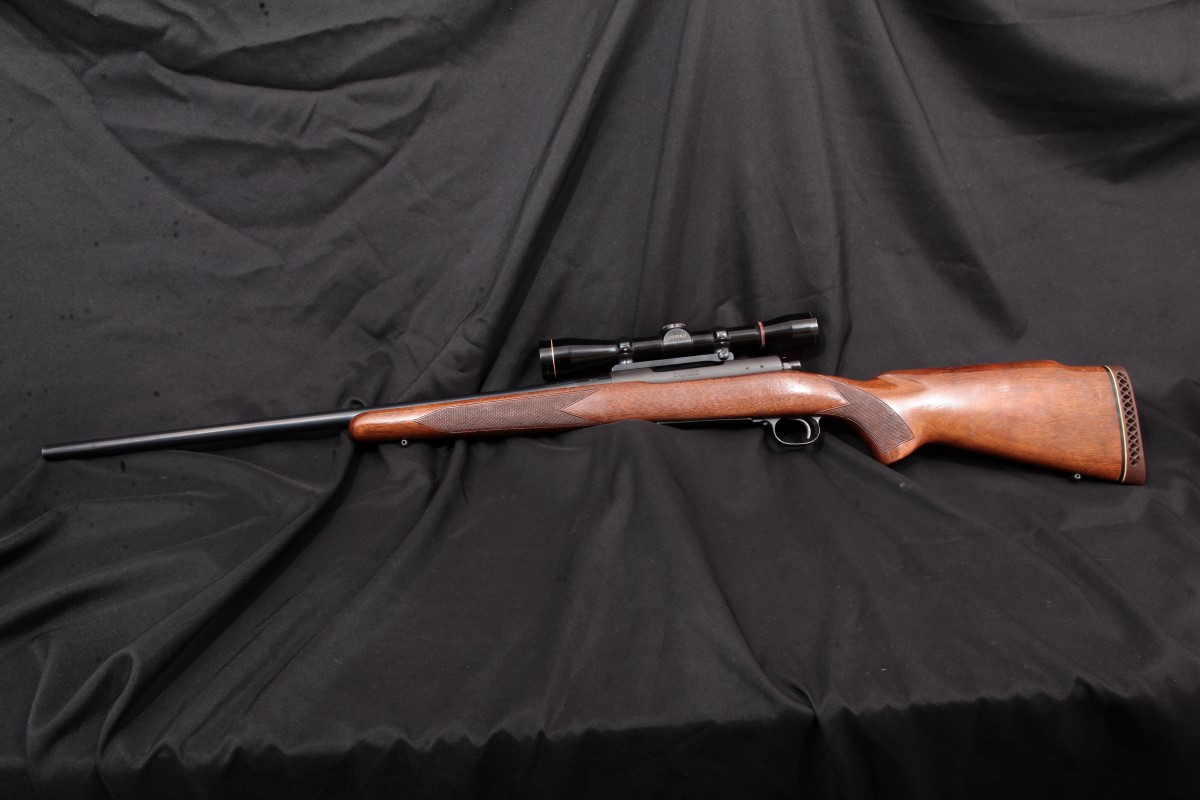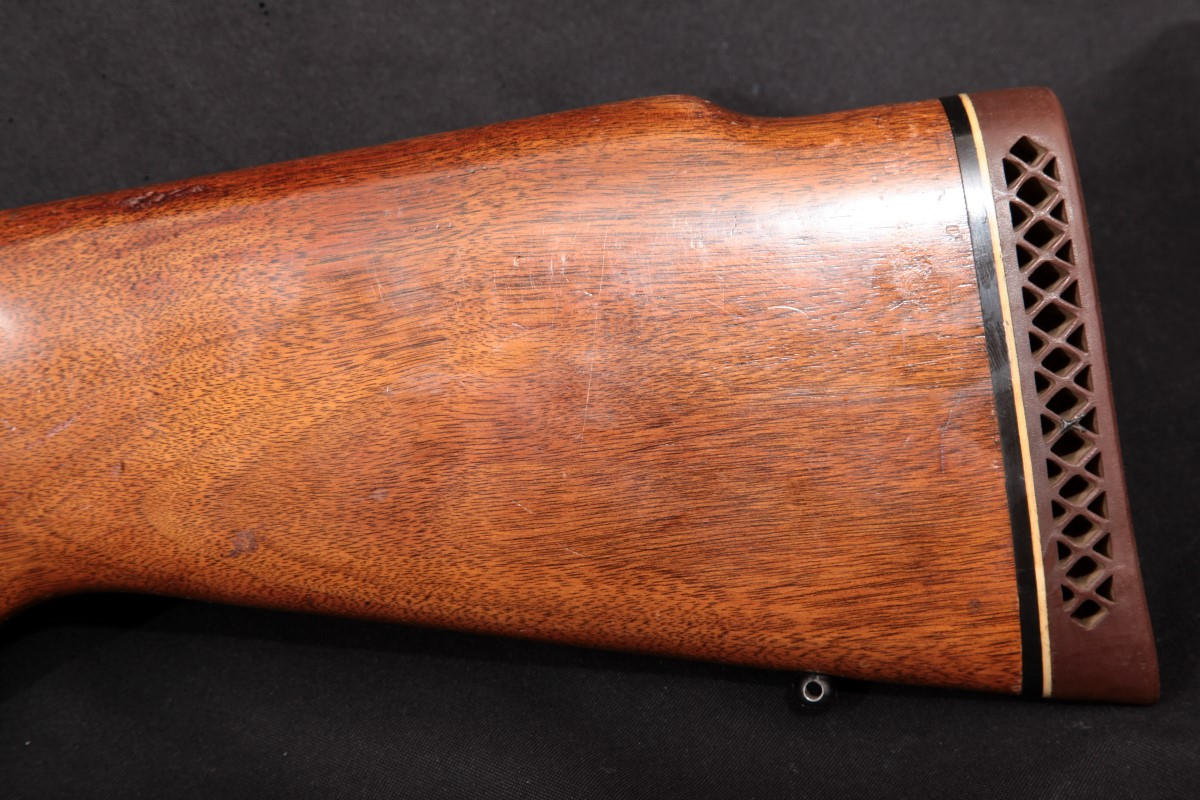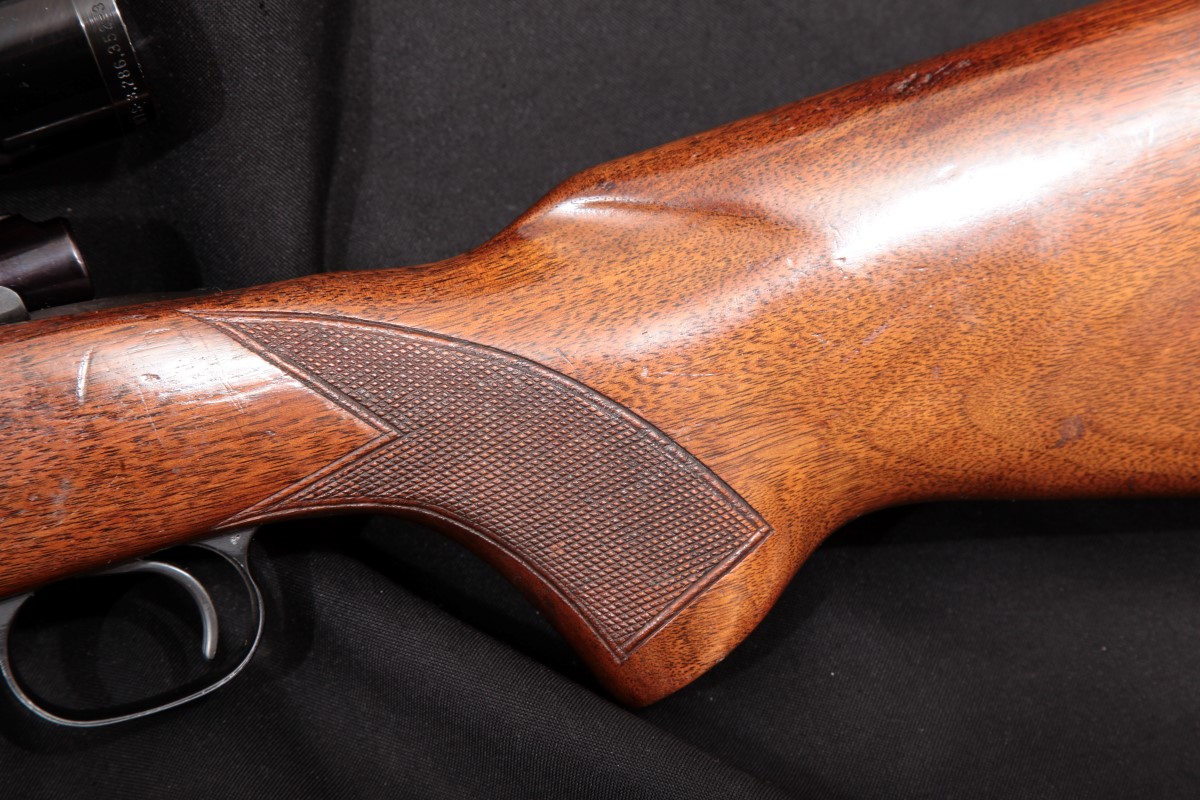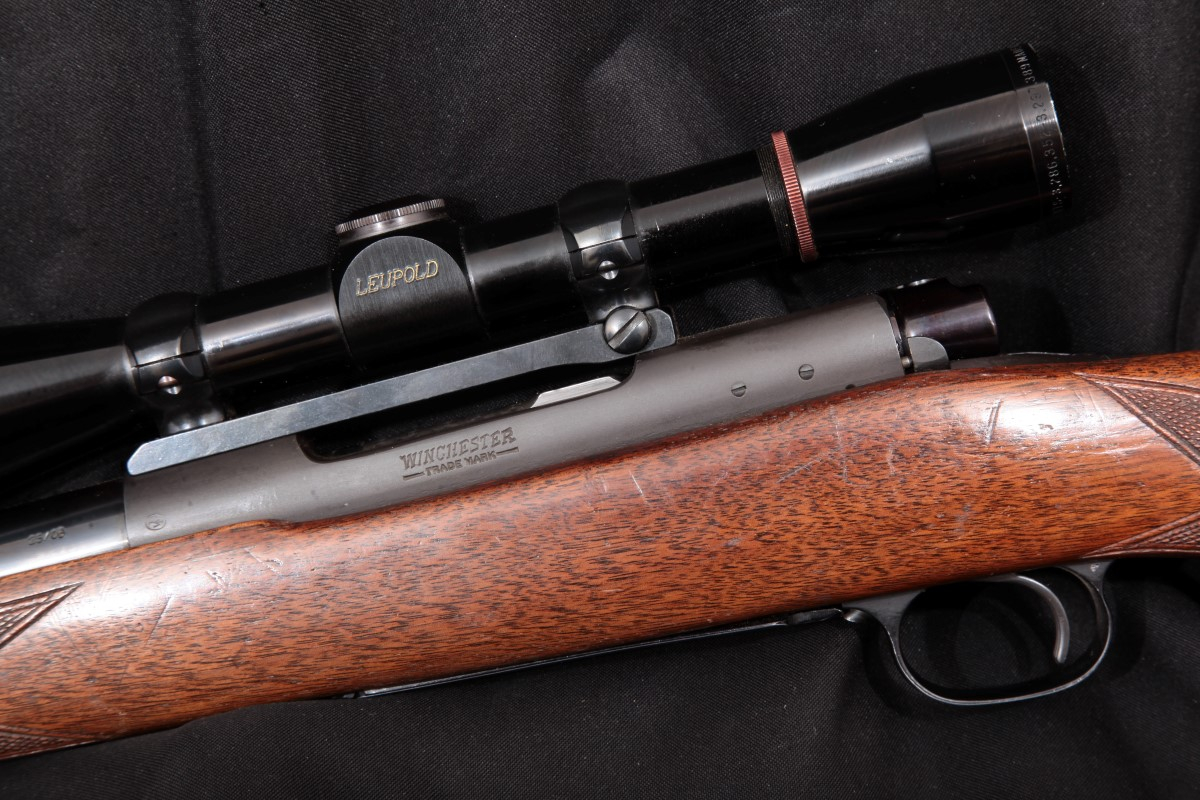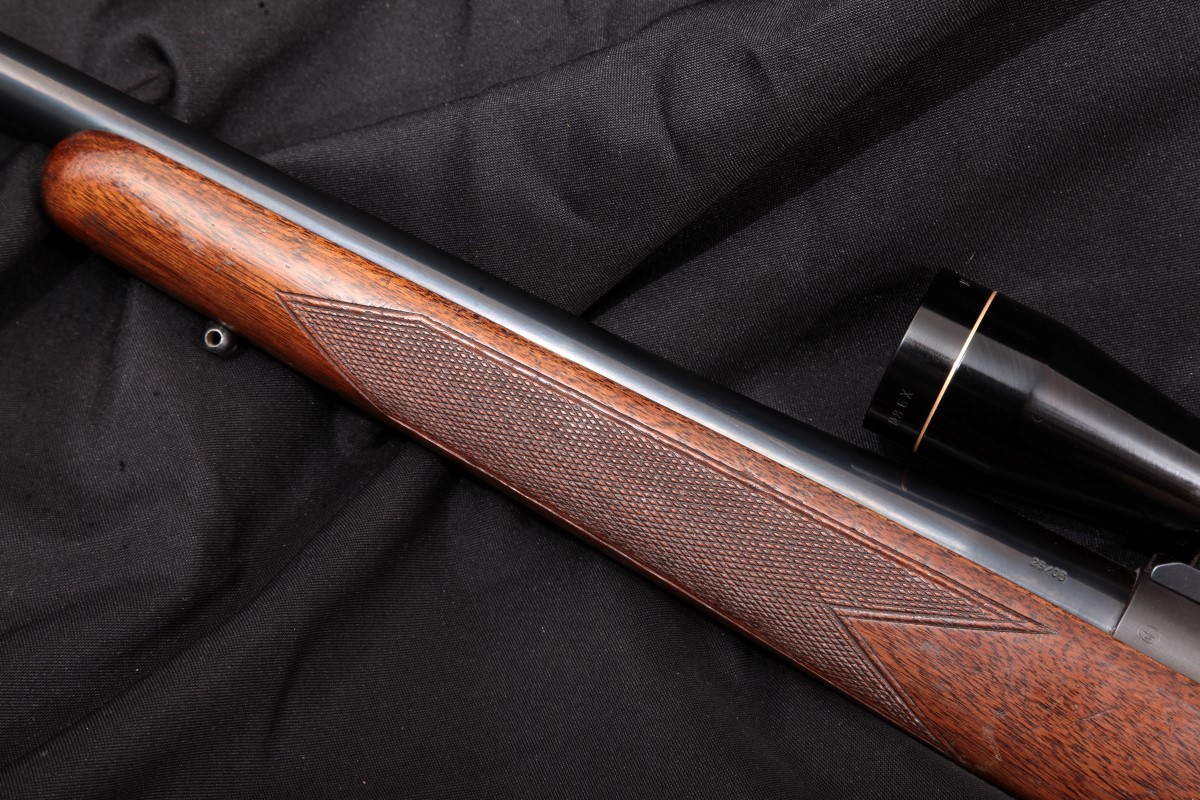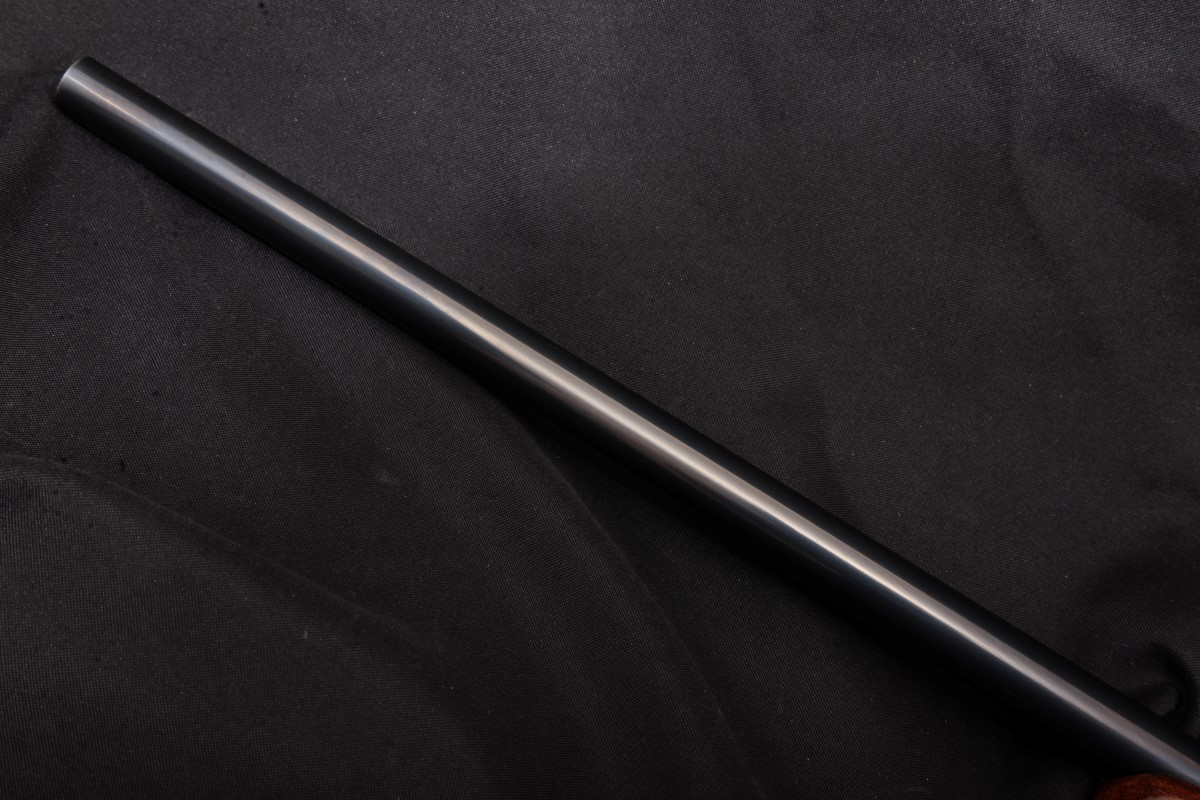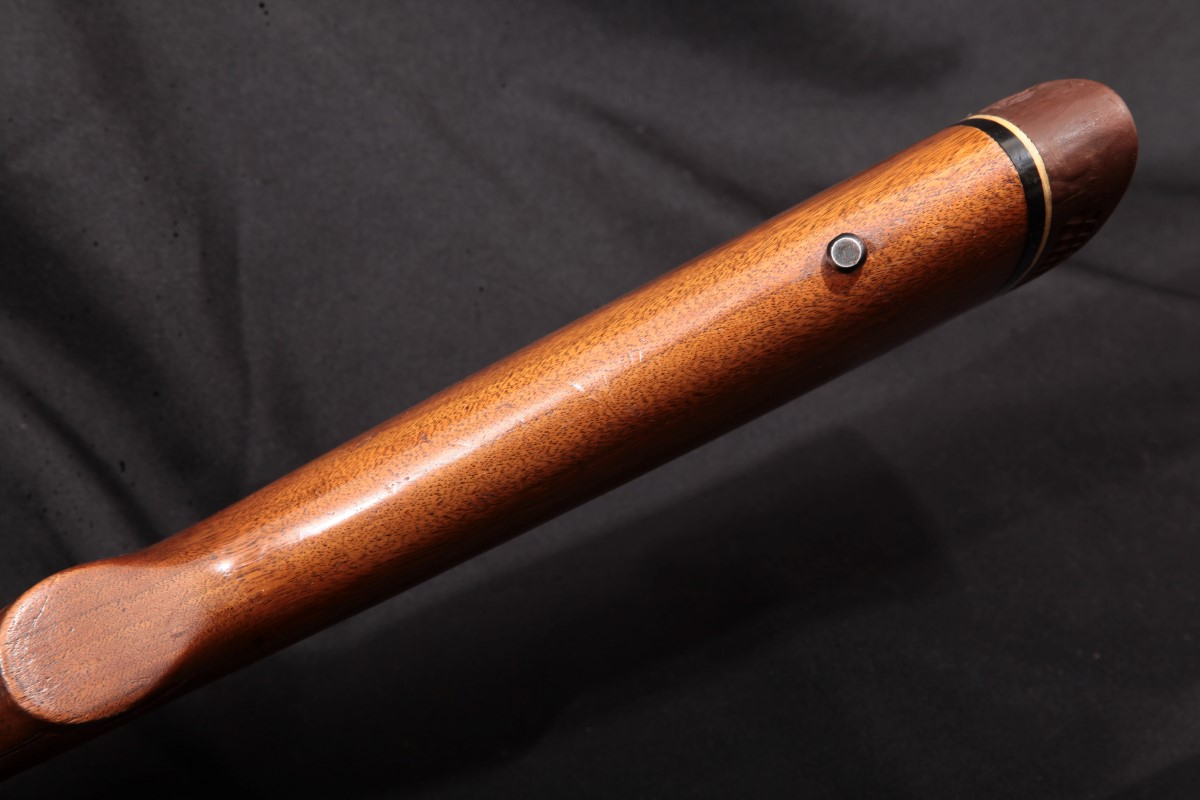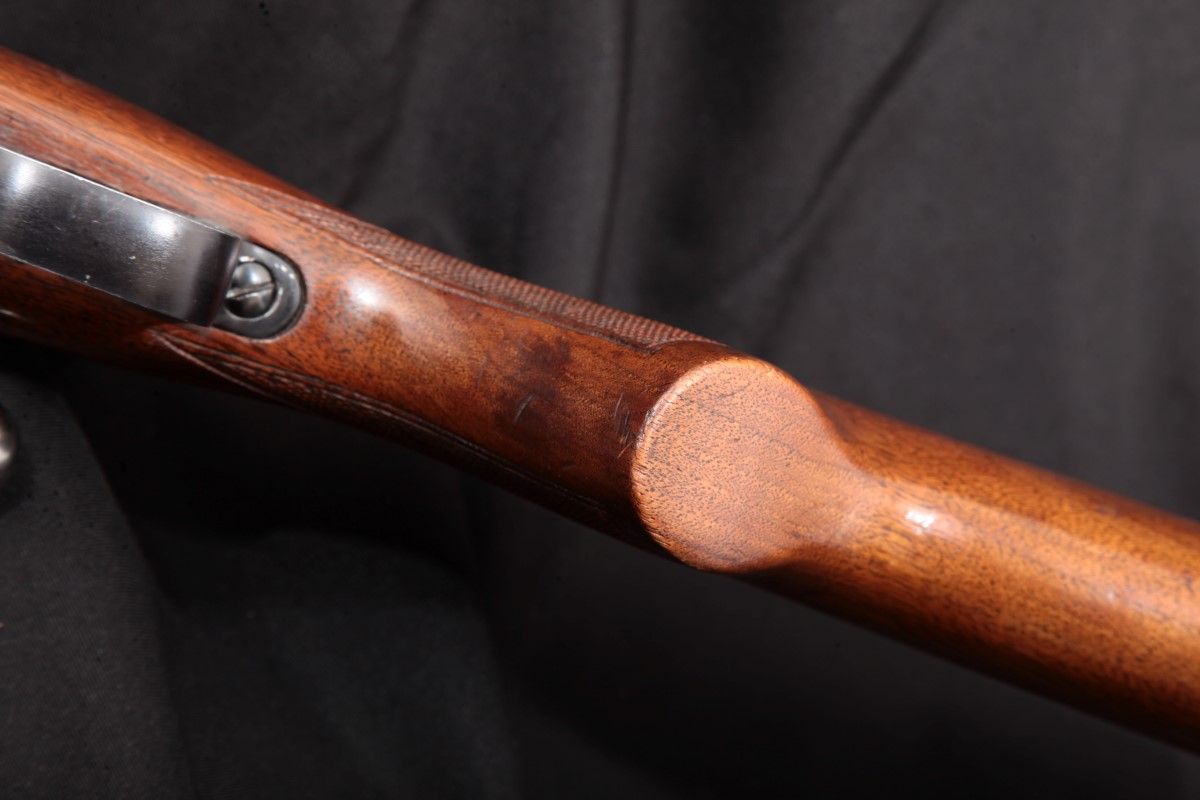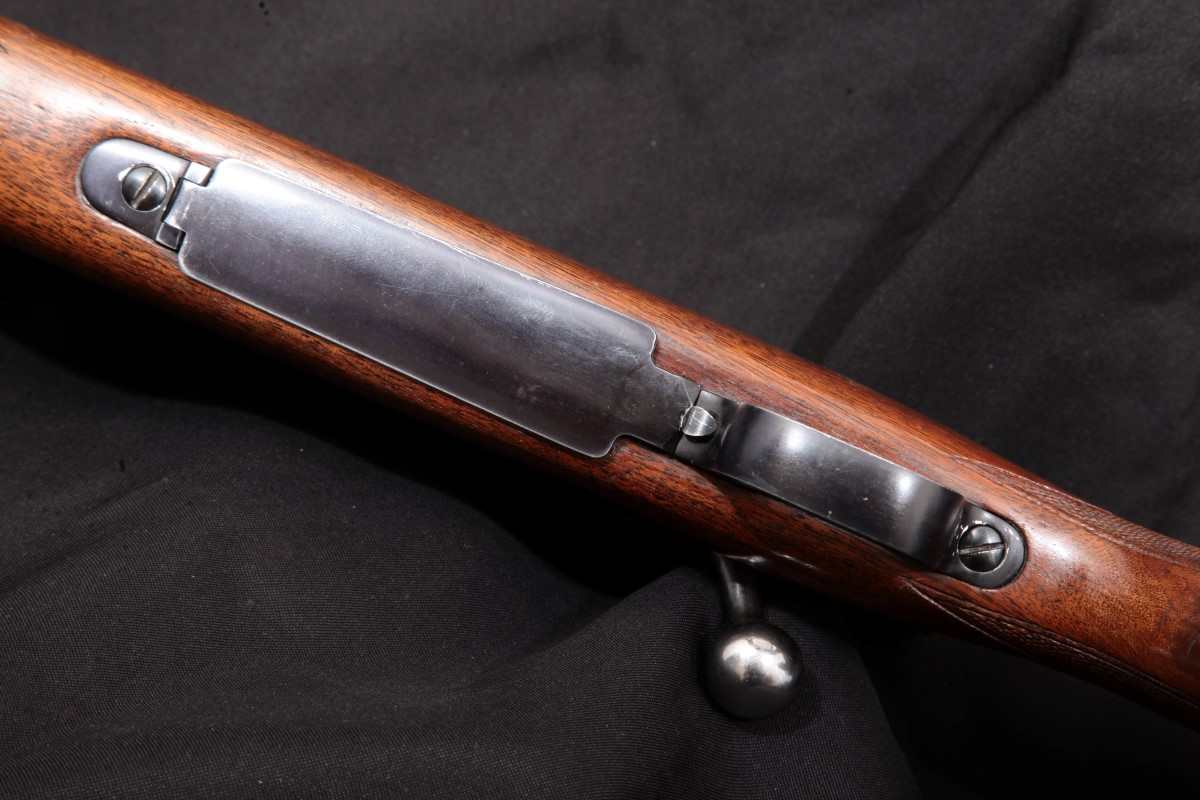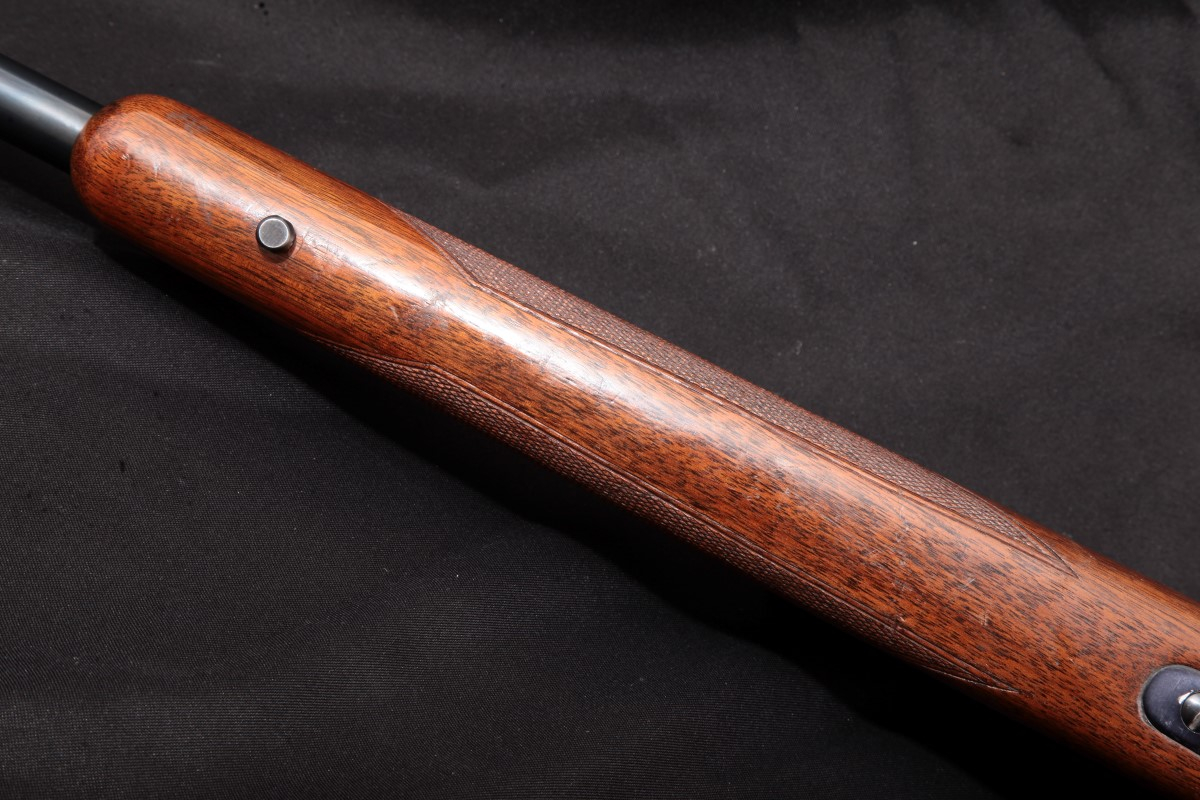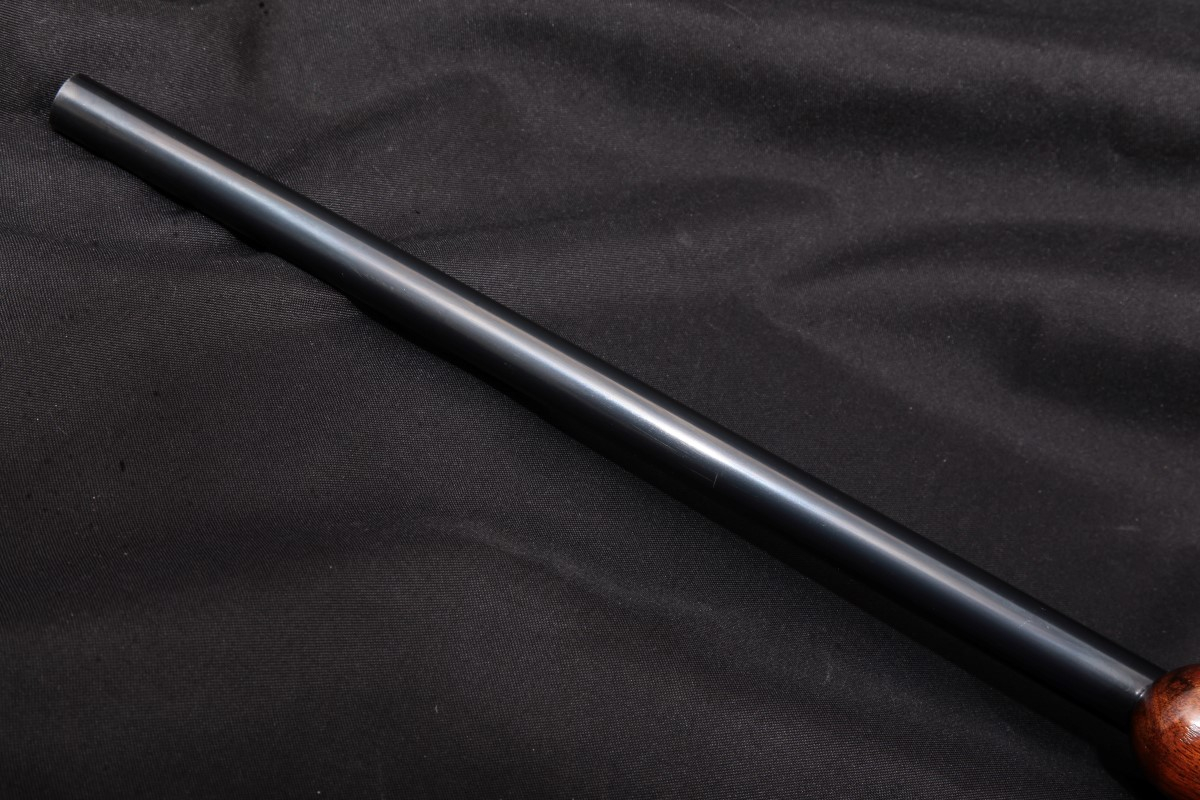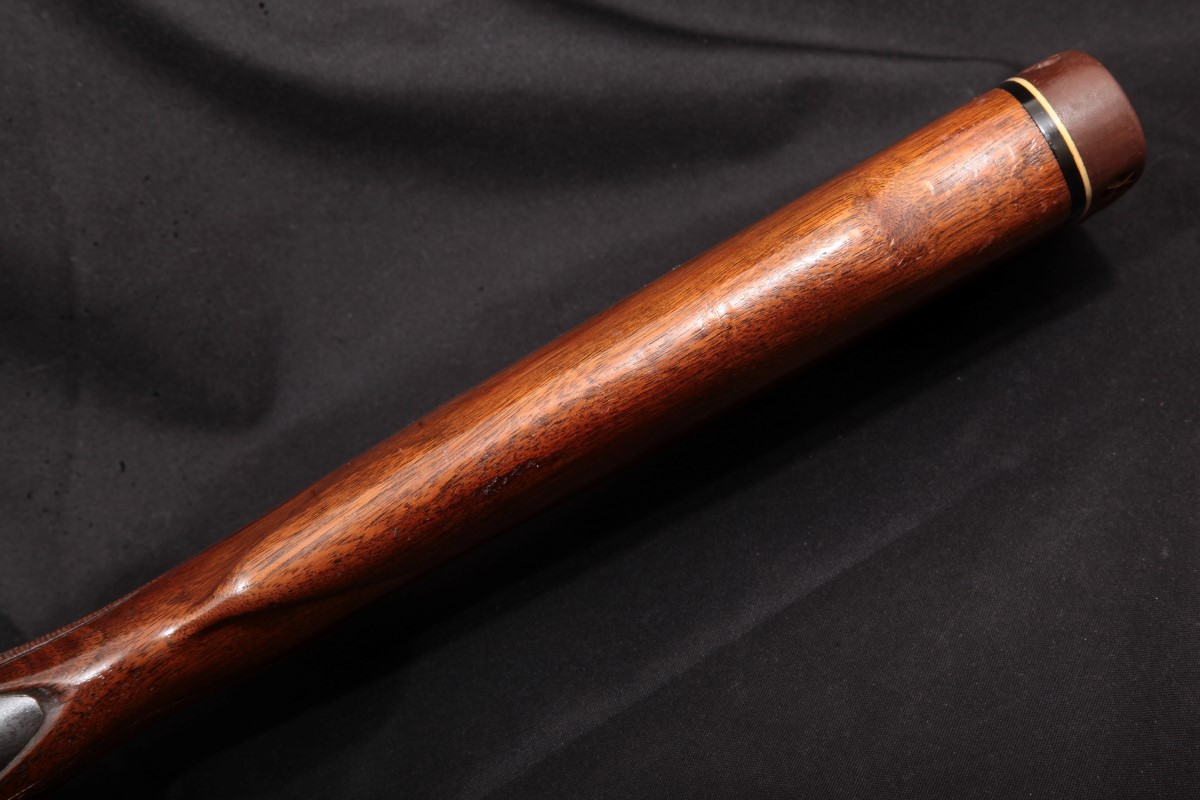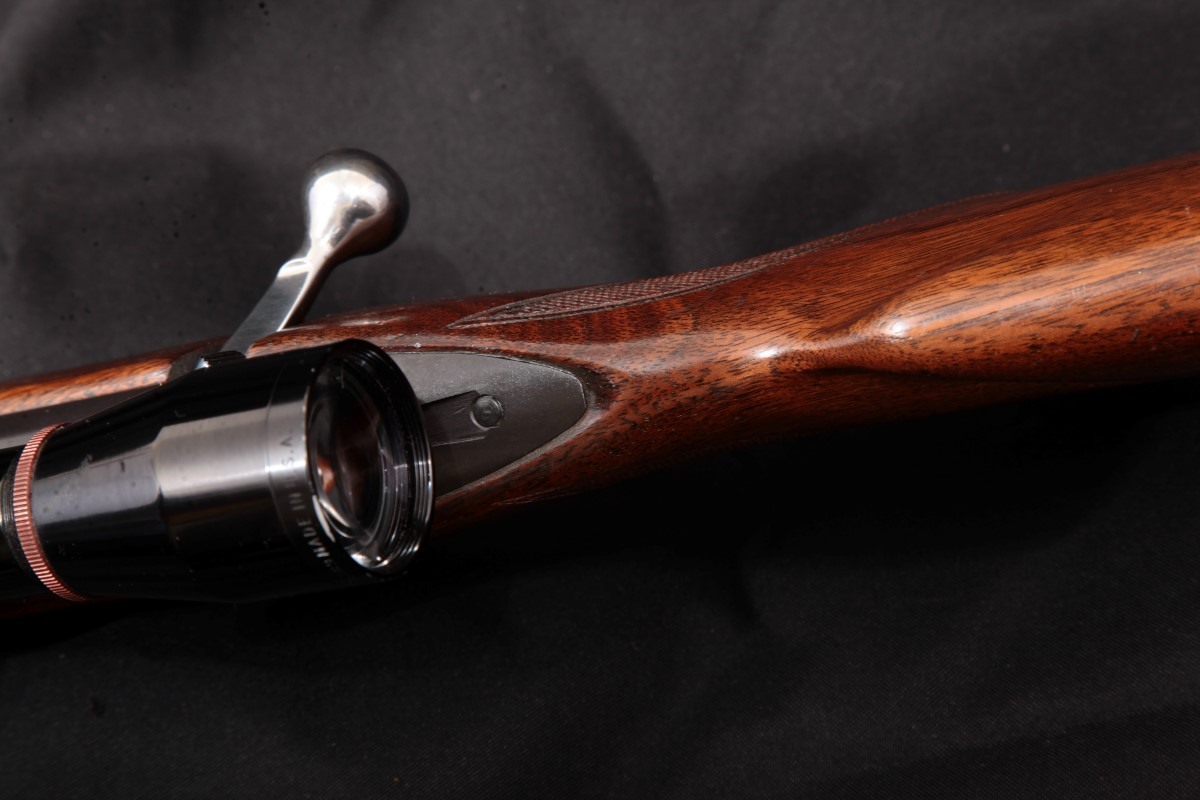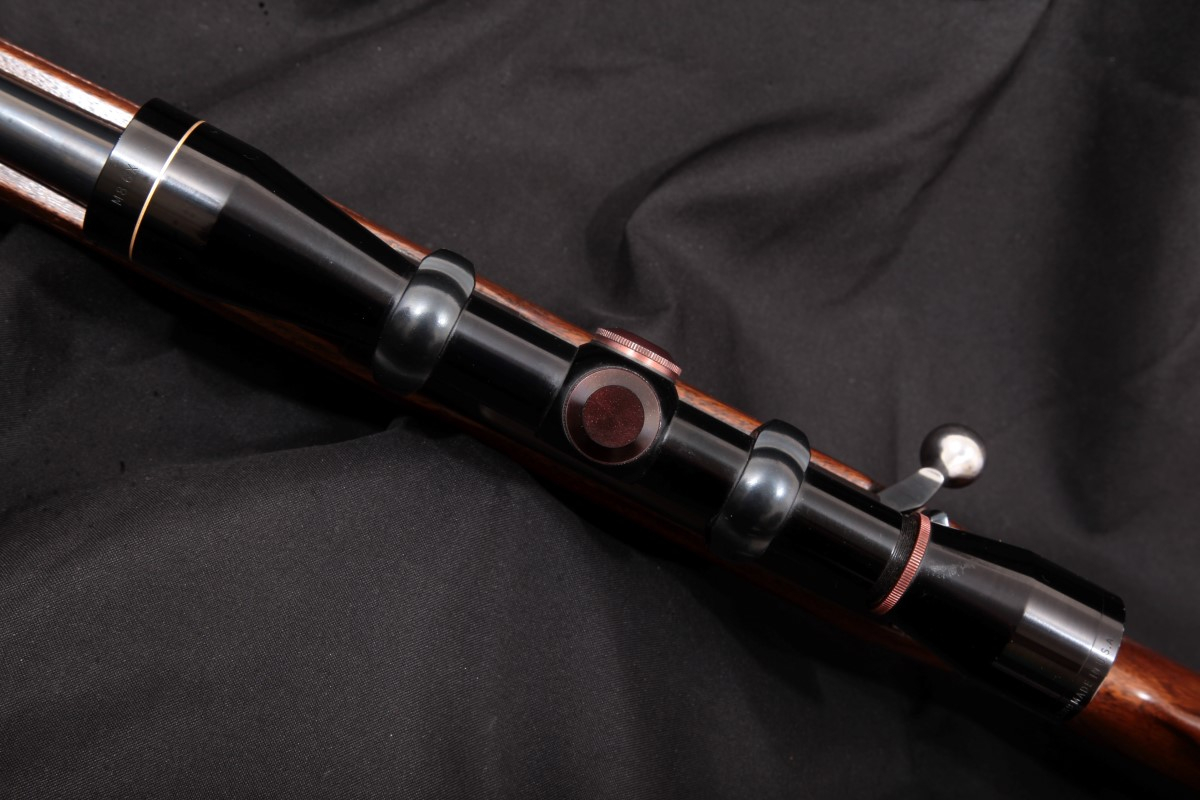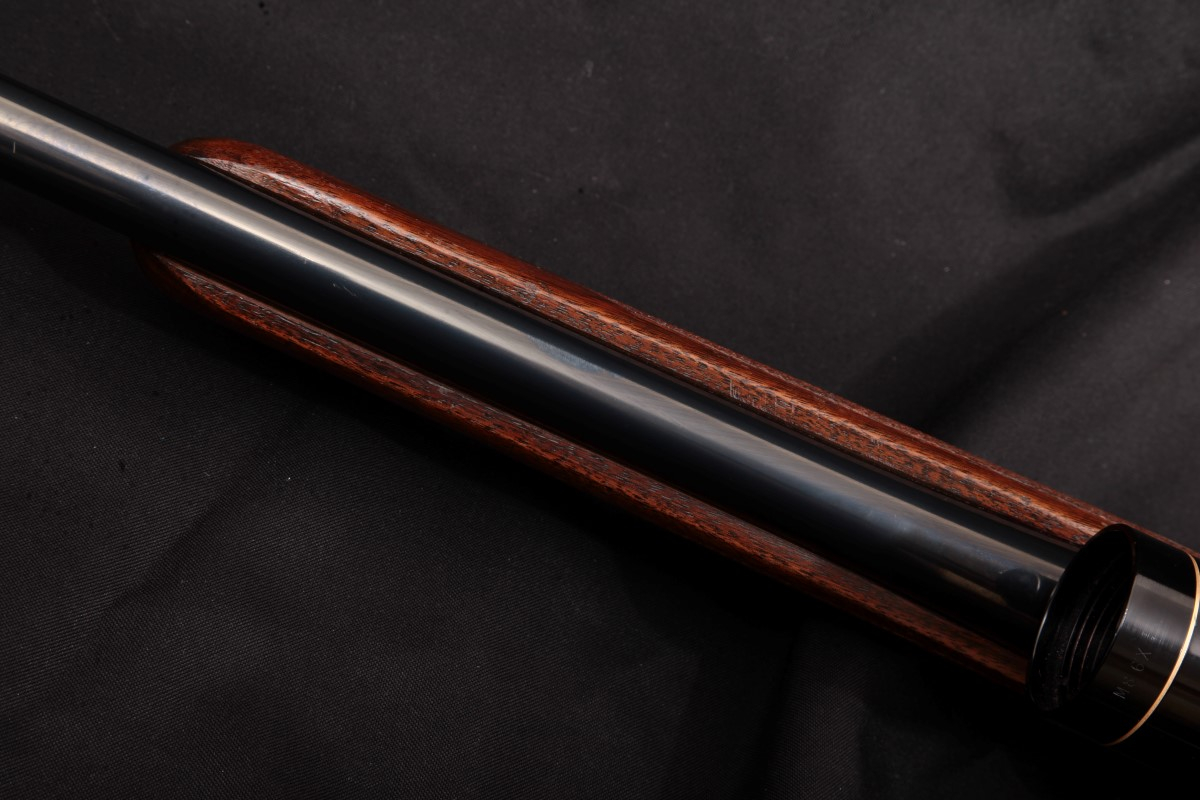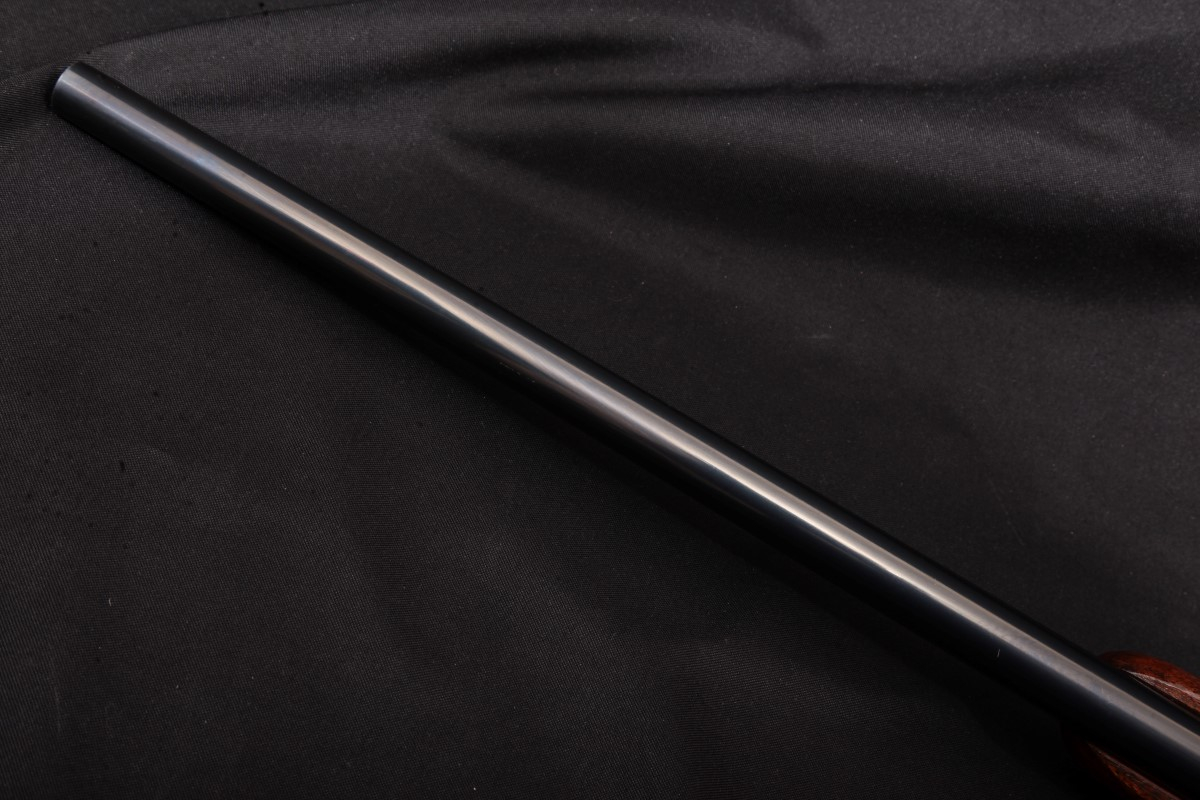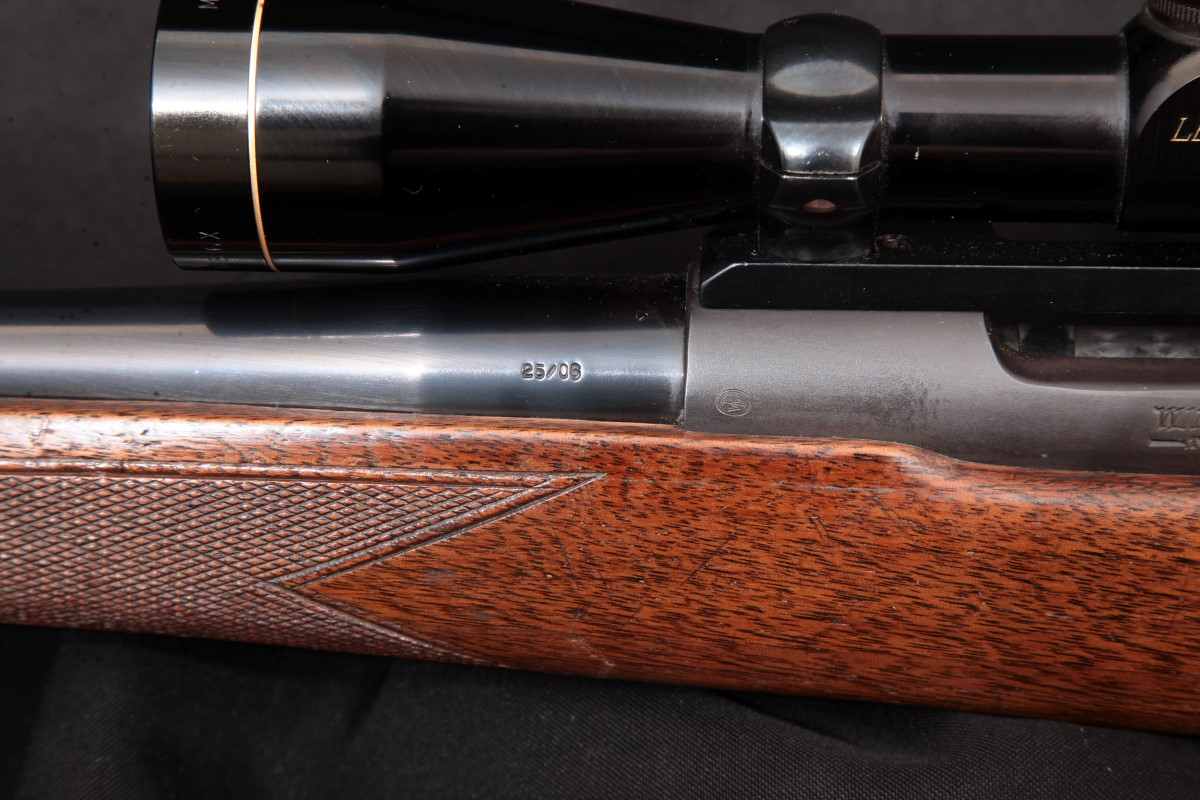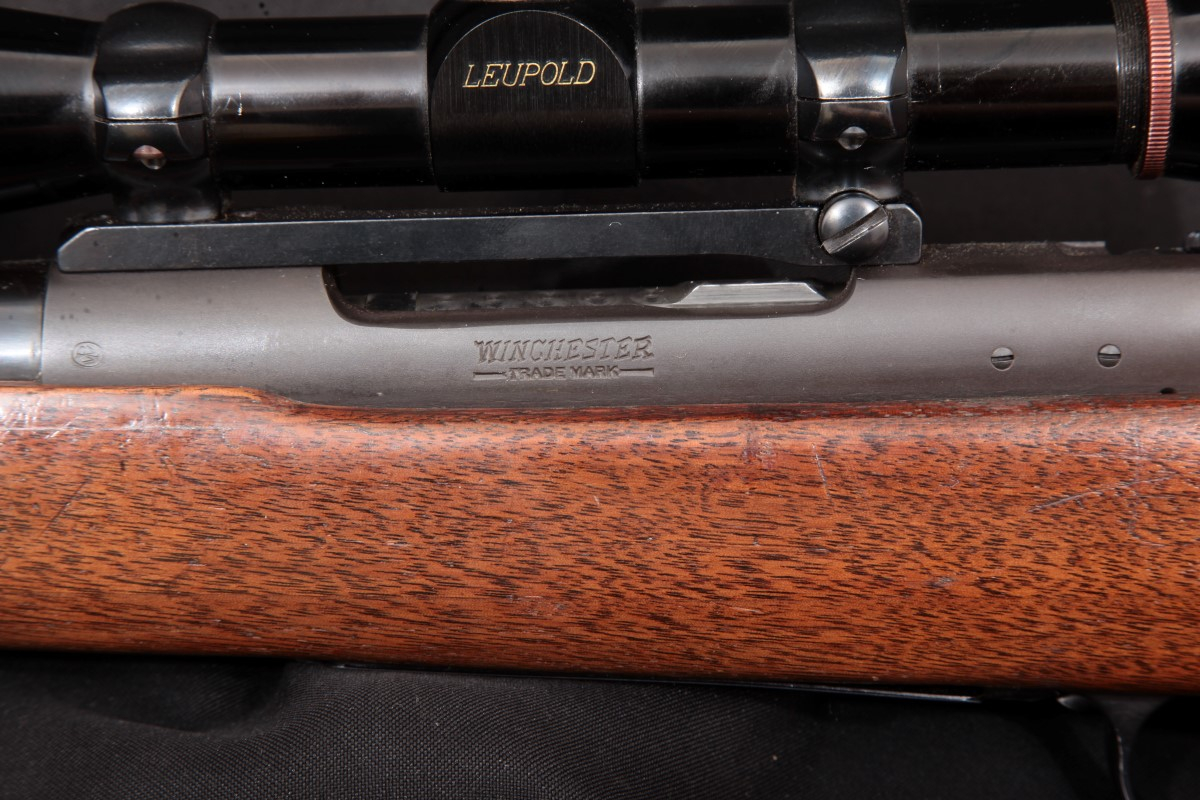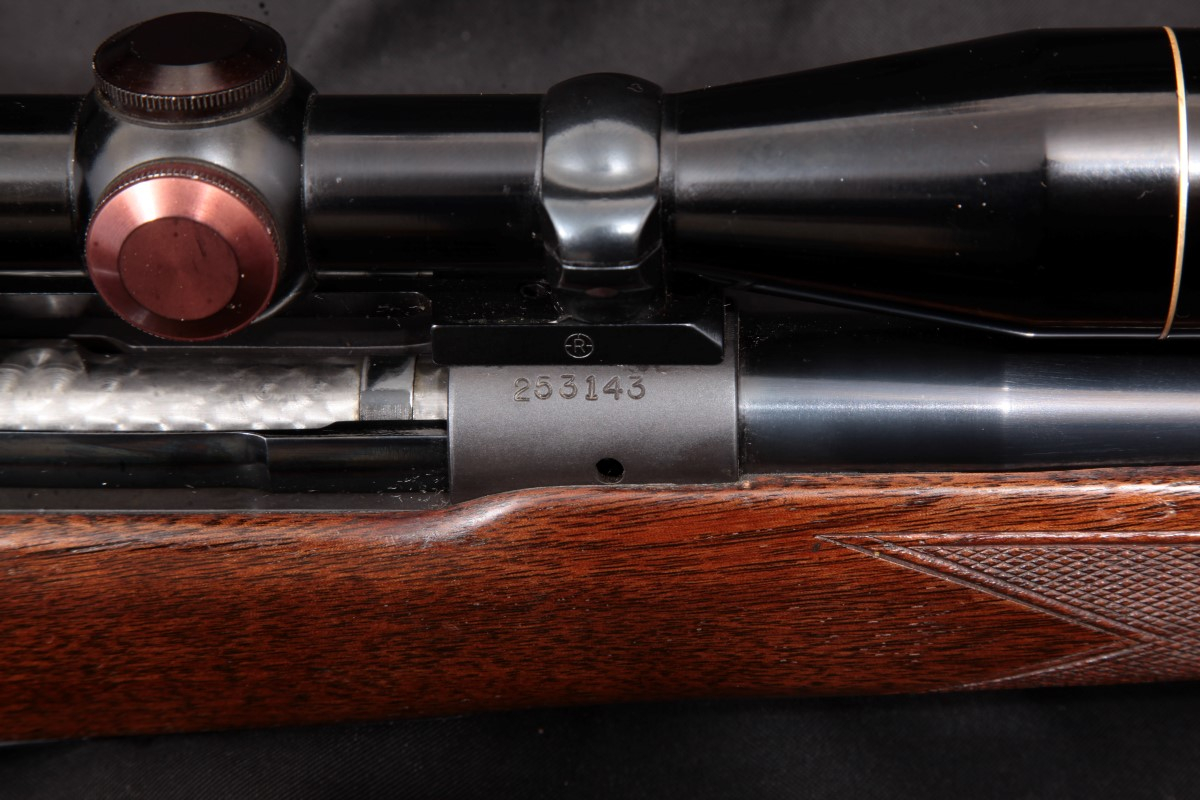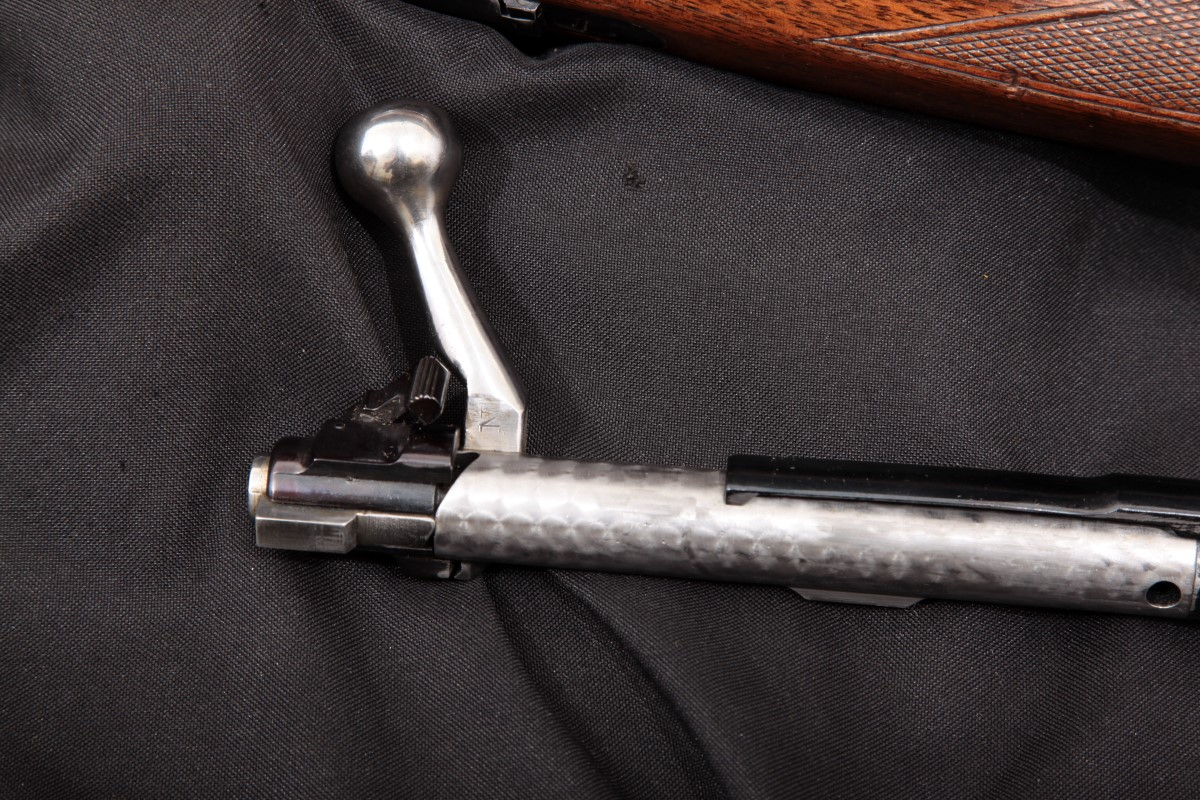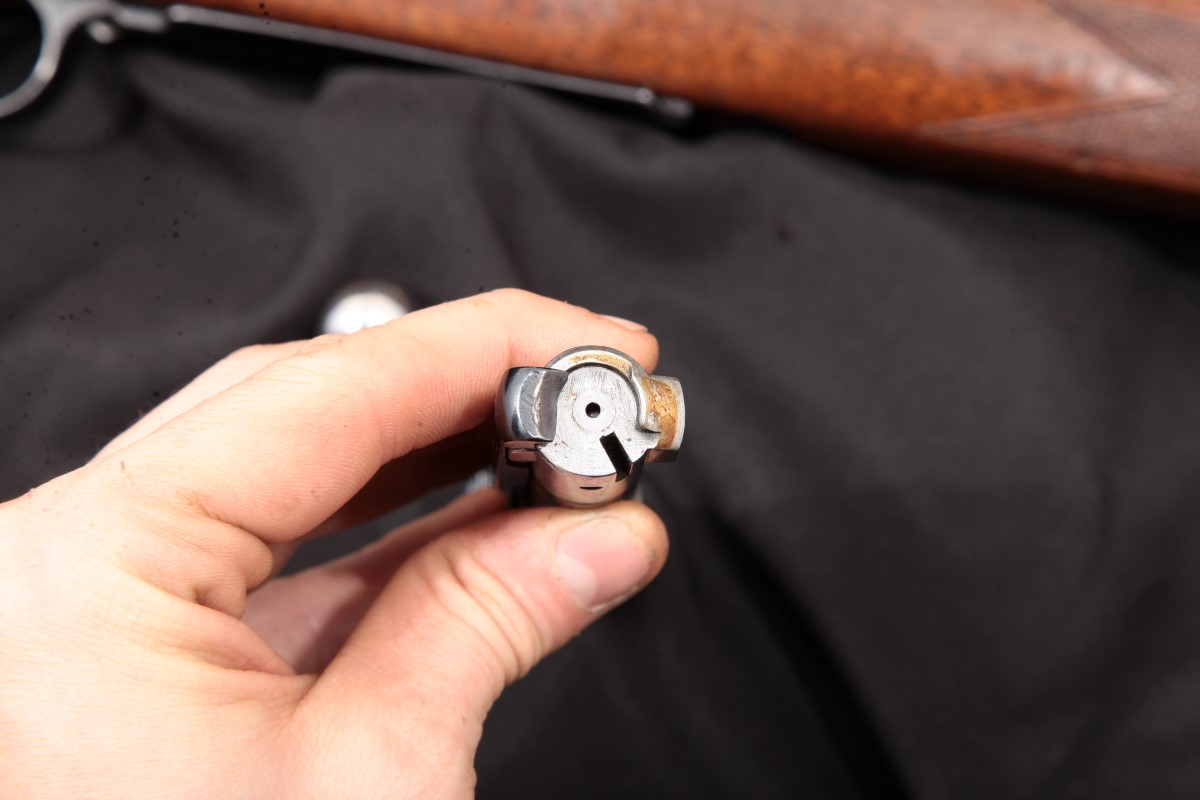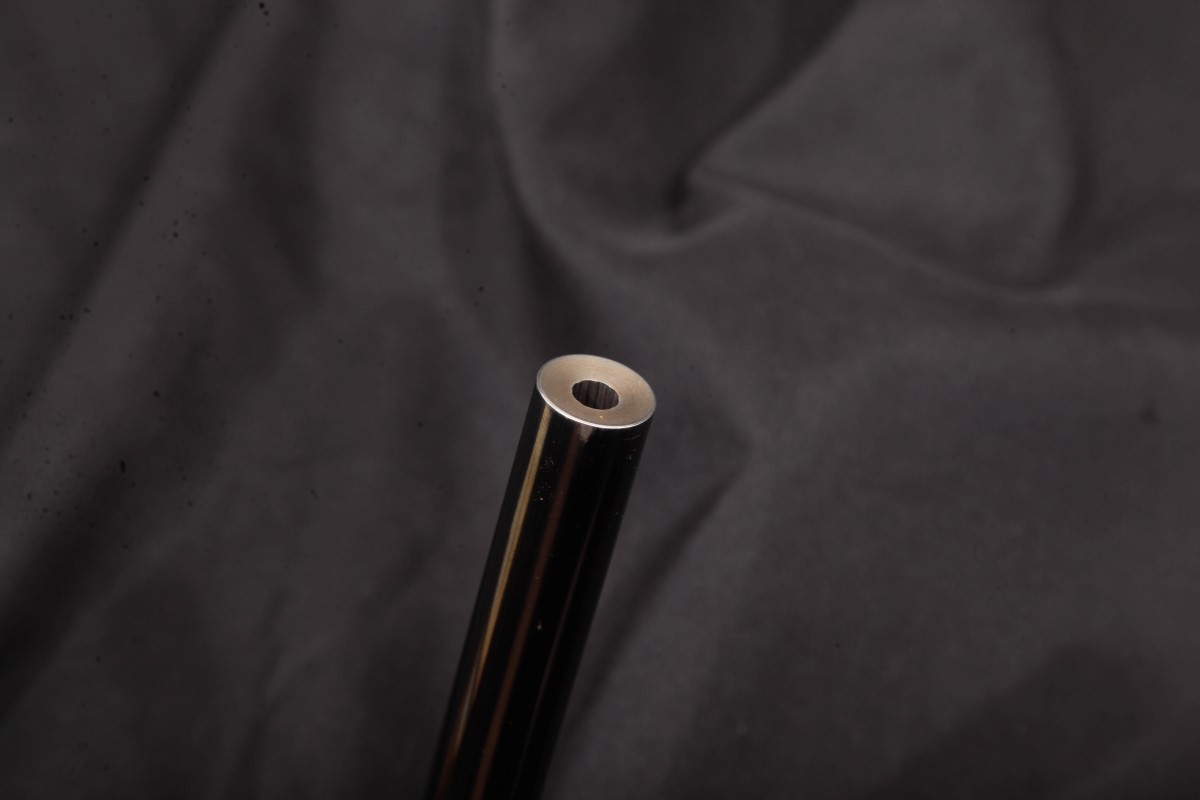 This is a vintage pre-1964 Winchester Model 70 bolt action rifle made in 1953 with a 24" barrel chambered in .25-06 Remington.
The barrel has been replaced with a non-Winchester barrel having no provisions for iron sights and a 11 degree target crown.
This is a well-made rifle, produced well before Winchester began their cost-cutting designs introduced in 1964. With its .25-06 Rem. chambering, this rifle is very versatile and can be used for hunting everything from varmints to the largest North American game animals, with available bullet weights from 75 to 120 grains.
It is an excellent choice for antelope where its flat trajectory is needed for long range shots.